Give the Gift of a Sump Pump This Holiday Season 
Rainwater ground runoff and flooding can cause homes to flood with water. A sump pump is a device designed to collect and remove water that has been collected into a sump pit. Having standing water in a home can cause mold, bugs, and damage. A new sump pump is a perfect gift for homeowners this holiday season because it helps them prevent flooding and the water damage that comes with it.  
Benefits of Installing a Sump Pump
A sump pump is a piece of home hardware that uses a pump to remove unwanted water from the basement or other lowest parts of a home and prevent flooding. Sump pump basins are cut into the ground and collect the water. When water levels start rising in the basin, the pump removes the water from the pit through a drain outdoors. 
The benefits of installing a sump pump include preventing flooding, property damage, personal injury, mold, and mildew growth, and keeping the basement clean. Flooding can cost homeowners an arm and a leg if the water damages essential home hardware. Homeowners may also want to add a dehumidifier to further prevent the growth of mold from excessive moisture. It can also be disastrous if the water reaches electrical wiring so installing a sump pump keeps homeowners safe and the basement sanitary.
Submersible vs. Pedestal Sump Pumps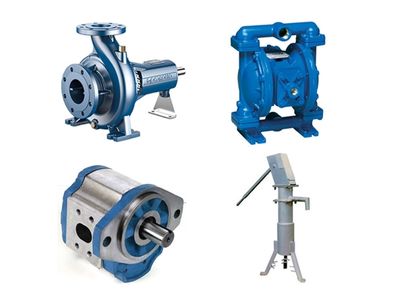 The big difference between the two main types of sump pumps is that the motor of a submersible sump pump is submerged inside the sump pit, and the motor of a pedestal sump pump is not. Submersible sump pumps are also more powerful and can handle more flooding. Because the pump's engine is submerged in the water from the basin, they are quieter but don't last as long. Homes with heavy flooding will most likely need a submersible sump pump. 
A pedestal pump is not as powerful as a submersible pump, but it does have some benefits. Pedestal pumps are less expensive and easier to install and maintain. They also typically last longer than submersible pumps because they experience less wear and tear since their motor does not go into the pit with water. 
Get a Sump Pump Backup
It's a good idea to have a battery backup sump pump in case the power goes out due to storms or another weather event. Most sump pumps require electricity to run. In the case of a power outage, the sump pump may not be able to prevent the home from flooding without a power backup. A battery-powered backup or combination sump pump will help homeowners protect their homes and property during power outages. 
Some areas may experience such bad flooding that more than one sump pump is needed to keep the floor clear of water, making a backup sump pump even more important. Combination sump pumps have a battery-powered backup pump that is installed at the same time as the primary sump pump, so in the event of a power outage, the battery-powered one will take over. Starting the new year with a new sump pump can give homeowners peace of mind that they will be protected from flooding, water damage, mold, and mildew growth.  
About KC's 23 ½ Hour Plumbing & Air Conditioning
KC's 23 ½ Hour Plumbing & Air Conditioning has over 40 years of experience serving Palm Springs, CA, and the surrounding areas. They provide 24/7 emergency service, upfront prices, and financing. Call them today for sump pump services in Palm Springs, CA.