When your air conditioner or heater suddenly breaks down and affects the health and safety of your family, you need an HVAC contractor you can count on, which is why so many homeowners in Cathedral City call KC's 23 ½ Hour Plumbing & Air Conditioning. We've served the area for nearly forty years, and we have the experience to solve any HVAC problem you have.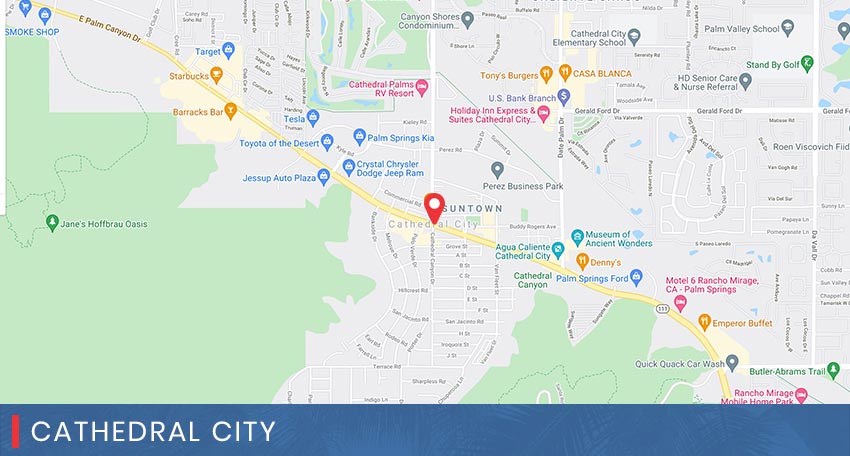 If you're wondering if we're in your area, check out our service areas.
Our 24 Hour Heating Repair
When fall turns into winter, and people start relying on their heaters more, it's not uncommon for these systems to fail, especially if they've not been adequately maintained. If your heater breaks down during the middle of winter, you can either try and wait it out until you can schedule an appointment, or you can call for emergency repairs. Here are the most common reasons people call for 24-hour heating repair.
Your thermostat isn't responding
Your heating system is making unusual sounds such as grinding, squealing, or banging
You smell natural gas in the house
Your heater is putting out lukewarm or cold air
When you need emergency heating repairs, you must have a reliable HVAC contractor you can count on to be there when they say they will, and one that has the experience to fix any problem they find.
Benefits of Regular AC Maintenance
Your air conditioner is a complicated machine that requires routine maintenance to keep it running at its optimum level. However, many people think this service isn't worth the money or don't see the benefit. If you're on the fence about getting on a maintenance plan for your air conditioner, here are a few benefits to doing it.
Better Indoor Air Quality
Your AC system brings air into itself and then spreads it throughout the house, which means if your system is dirty, your home and air are dirty.
Increases Energy Efficiency
An air conditioner that runs efficiently uses less energy and saves you money.
Extends The System's Lifespan & Reduces Repairs
Preventative maintenance is the key to keeping your system running well for as long as possible and reducing the chance that it will suffer from a catastrophic breakdown. Routine maintenance increases the likelihood that you'll find and fix minor problems before they have the opportunity to balloon into something critical.
Contact us today to find out how economical our AC maintenance plans are.
Cathedral City Furnace Replacement Heating Contractor
Although a furnace problem may seem minor now, ignoring it usually makes it worse in the long run. It's normal to be hesitant about calling a professional heating repair contractor. Still, the truth is that the sooner you get your system looked at by a trained professional, the better.