At KC's 23 ½ Hour Plumbing & Air Conditioning, our mission is simple, which is to do right by customers like you. Since 1980, we've worked tirelessly to become the area's go-to plumber for countless homeowners in Palm Springs and the Coachella Valley. We offer 24/7 support and customer service that can't be matched by any other residential plumbing contractor.
Plumbing and Maintenance Services in Palm Springs
Our professional plumbers offer a wide range of commercial and residential plumbing services in Palm Desert and Palm Springs areas, including the following:
When you find yourself in a plumbing pickle, call on us for our expert emergency services and rest assured we're on the way to fix your problem quickly and accurately.
24/7 Emergency Repairs in Palm Springs
When you are faced with a plumbing emergency that simply cannot wait for a regular service call from one of our plumbing technicians, you do not have to worry. We offer 24/7 emergency plumbing services without any additional fees.
So whether you have a leaking water heater, leaking or broken pipe connections, overflowing toilet, or another plumbing problem, our team of technicians is available to help. Plus, we stock our service vehicles with all the parts necessary to resolve emergencies quickly and efficiently.
When to Call a Palm Springs Residential Plumbing Contractor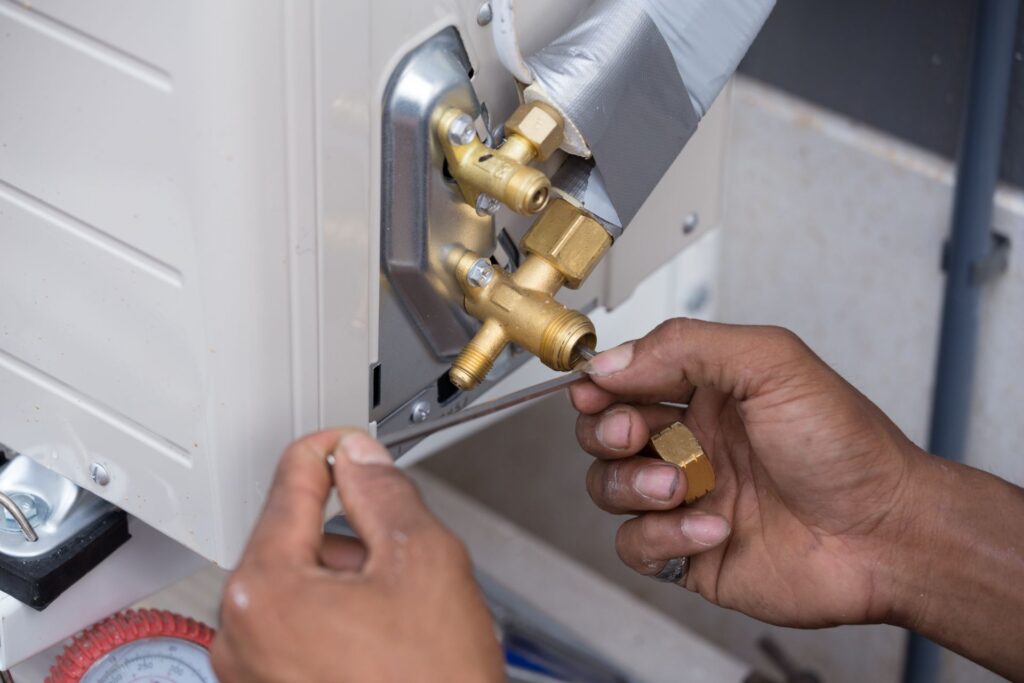 While you can fix many plumbing issues by yourself, sometimes the problem is so severe or complex that you need to call a professional plumbing company to make it right. Here are the most common scenarios where a plumbing repair is best left to the pros.
Rapid Water Leaks
Whenever you experience a water line leak or burst pipe that's leaking massive amounts of water, the longer you wait, the worse the damage becomes. While this isn't a common problem in Palm Springs, it does happen. So when you experience a water leak where there's risk of flooding or significant water damage, you have to act fast, which means calling in a professional.
No Water
Water outages within a localized area are common, but if you don't have access to water throughout your house, it means you could have a break in a main water line. Main water lines are usually buried and require the skill of an experienced contractor to diagnose the location of the break and excavate the line for repairs.
Rapid Drain Line Leaks
Another common residential plumbing issue is if you have a leak that develops from the trap directly under the counter; however, drain lines usually extend far beyond the sink cabinets and aren't easily accessible, which is why you need a plumbing company to pinpoint the problem area and devise a plan to fix it.
Sewer Line Leak or Gas Odors in the House
One of the most common telltale signs of a break or blockage in the main sewer line is the odor of sewage in the house. Another symptom is a marshy patch on your lawn. Sometimes, this issue manifests in toilets or bathtubs filling with wastewater, which brings dangerous pathogens into your house. If you have a sewer line leak, don't wait and hope it fixes itself; call in a professional residential plumbing contractor for help.
Water Heater Failure
We depend on our water heaters to provide hot water day and night for bathing and washing, so if you have a water heater that suddenly fails to provide hot water or develops leaks, it's a problem best left for a plumber to fix.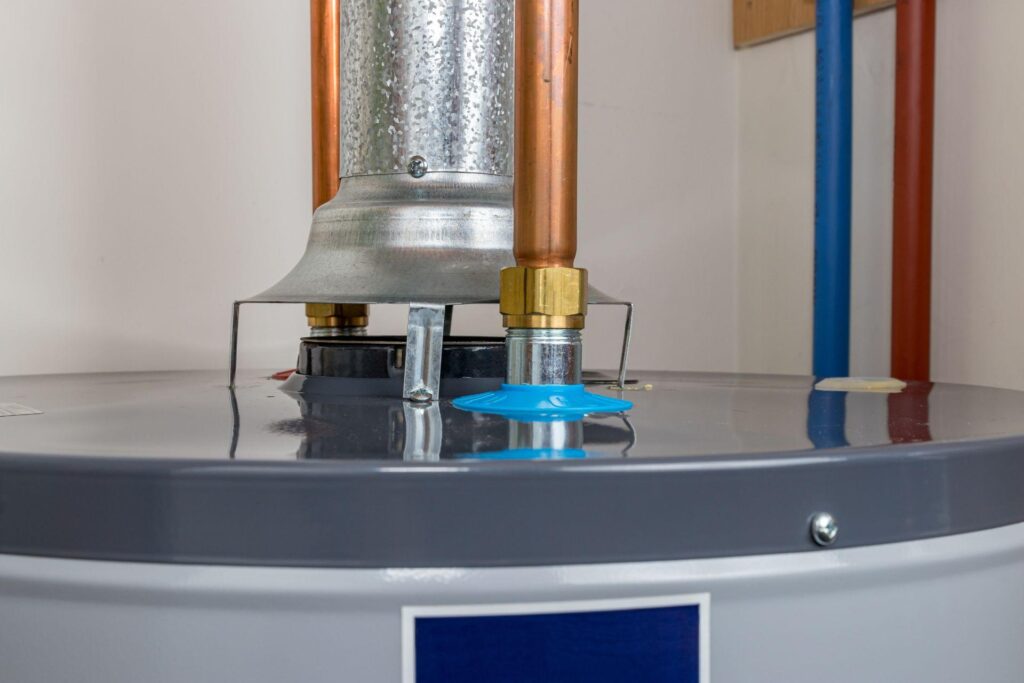 Some of the more common signs of water heater tank problems include:
Hot Water Heater Leaking
No Hot Water
Snapping, Popping, and Crackling Sounds
Water Leaking from the Bottom
Whether you have a gas or electric water heater, use the shutoff valve to turn off water to the heater and shut off the breaker switch until one of our plumbing technicians can arrive.
At KC's 23 ½ Hour Plumbing & Air Conditioning, there isn't a plumbing problem we haven't been able to fix. Call on us the next time you need a dependable and experienced residential plumbing contractor.
Signs You Need a New Plumbing Installation
If you're like most Palm Springs homeowners, you never give a second thought to your plumbing until there's a problem. However, if you have pipes in your home made from older materials like galvanized steel, they are prone to deterioration as they age. Here are the most common signs that it's time to consider repiping your home.
Cracks
Cracked pipes are typically easy to spot because they leak water and, even if the pipe is behind a wall or underneath the floor, the water damage is enough to warn you that something is wrong. When older pipes begin cracking, it's better to replace them instead of repairing them because the problem will persist and grow worse over time.
Leaks
Leaks don't always result from a crack in the pipe; sometimes it's a loose connection that's to blame. At first, you may only notice a tiny bit of water leaking; however, if you fail to fix the problem quickly, that small leak will only worsen. While most leaks are repairable, your plumber can assess the state of your plumbing and recommend whether it's better to replace the pipes to avoid future problems.
Corrosion
Does it seem as if your pipes develop clogs continuously? If so, you may want to check with your family members and remind them to watch what they flush down the toilet or put down the drains. However, if you're careful and still experience frequent clogs, it could mean that your pipes are rusting from the inside out. Galvanized steel pipes are known to corrode as they age and, like rust, it's nearly impossible to stop once corrosion begins. When pipes begin to corrode, it's time to consider repiping your home.
Discolored Water
When you turn on a faucet, if the water coming out is anything other than crystal clear, it means you have a problem. While discolored water may be a temporary problem, such as the result of hydrant flushing or an issue with the water supplier, sometimes it's a sign that your pipes are corroding. If the water doesn't clear up in a day, call a plumber for an inspection.
Sudden Decrease in Water Pressure
Like discolored water, a sudden drop in water pressure could mean there's an issue with the city's water supply, such as a burst main water line. However, if the problem lies with your home only, it could be your plumbing system that's to blame. If your old pipes can't keep with your family's water pressure needs, it could be time to replace those aging pipes with new ones.
Age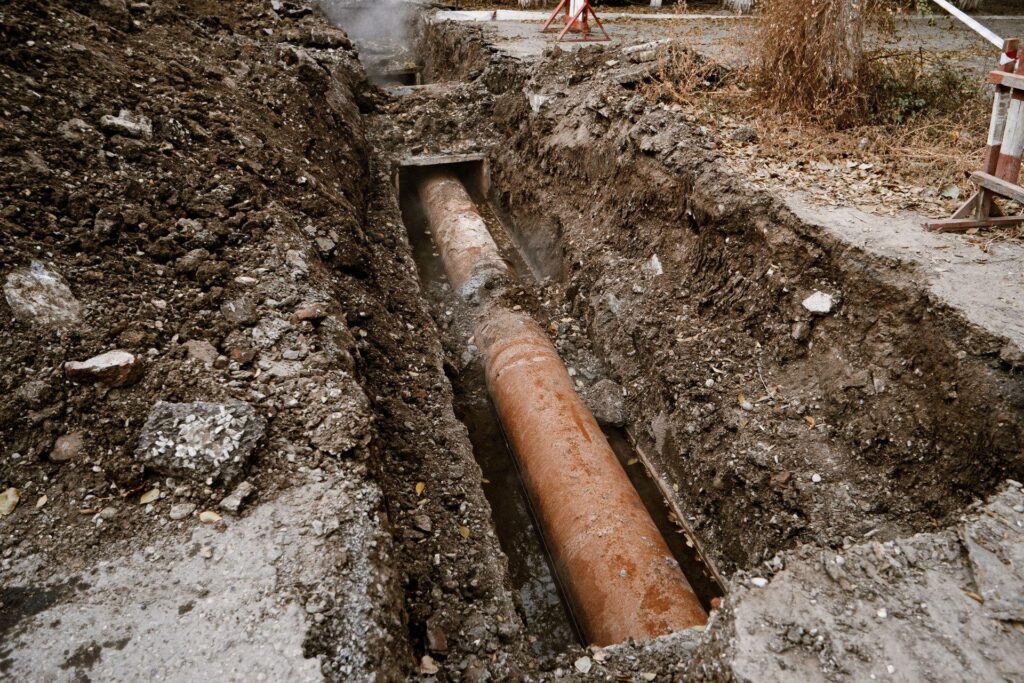 Homeowners that have PVC pipes for their plumbing system typically don't have to worry about aging pipes because PVC pipes can last indefinitely. However, if your home was made with old pipe using materials such as galvanized steel, cast iron, or brass, they'll require replacing eventually.
Call a residential plumbing contractor for an inspection if you're not sure how old your pipes are or what state they're in.
Do you find that you're running out of hot water consistently? If the answer is yes, call us and ask about our water heater services.
Servicing All Types of Plumbing Fixtures
If you are having trouble with a plumbing fixture or any of your plumbing fittings, give us a call for prompt repair service. We repair toilets, sinks, faucets, garbage disposals, hot water heaters, and many other plumbing fixtures. Whether it is time to replace a fixture that is broken beyond repair or you want to upgrade your plumbing fixtures as part of a remodeling project, we also provide plumbing fixture installations and upgrades.
We install & repair an array of plumbing fixtures, including:
SINKS: We install kitchen and bathroom fixtures, including sinks of many styles, making sure they are properly fitted to suit your aesthetic and functional needs, whether it's for a repair, minor update, or complete remodel.
FAUCETS: Call us for kitchen faucet repair or to address any issues with bathroom faucets. Whether you need shower faucet installation or leaky faucet repair, you can depend on us for prompt, reliable service.
TOILETS: Your toilet is designed to last for years, but it will eventually require repairs or replacement. Whether a toilet is leaking or clogged, we can fix it; when you need a plumber to install a toilet, we can provide a low-flow, high-efficiency solution.
GARBAGE DISPOSALS: If your garbage disposal is making noises, repairs or a replacement may be needed. We can fix a clogged or jammed disposal or tighten bearings and lugs, while leaking disposals are often best replaced with newer models.
HOT WATER HEATERS: Often, water heaters can be repaired inexpensively if you don't delay service. We can fix them quickly because our trucks are stocked with parts and tools, but we can install the latest models, including tankless water heaters, if a replacement is necessary.
WATER FILTRATION SYSTEMS: Chemicals and minerals in household water can damage your plumbing over the long term. A water purification system can prevent a buildup of calcium and magnesium carbonates in pipes. We also install HydroFLOW purifiers that remove scale and biofilm with supersonic frequencies.
When it is time to replace a plumbing fixture, you can rely on KC's 23 1/2 Hour Plumbing for the highest quality of plumbing fixtures and expert installation. We can help you select the right fixtures for your home and ensure they are installed correctly for years of reliable operation.
About Us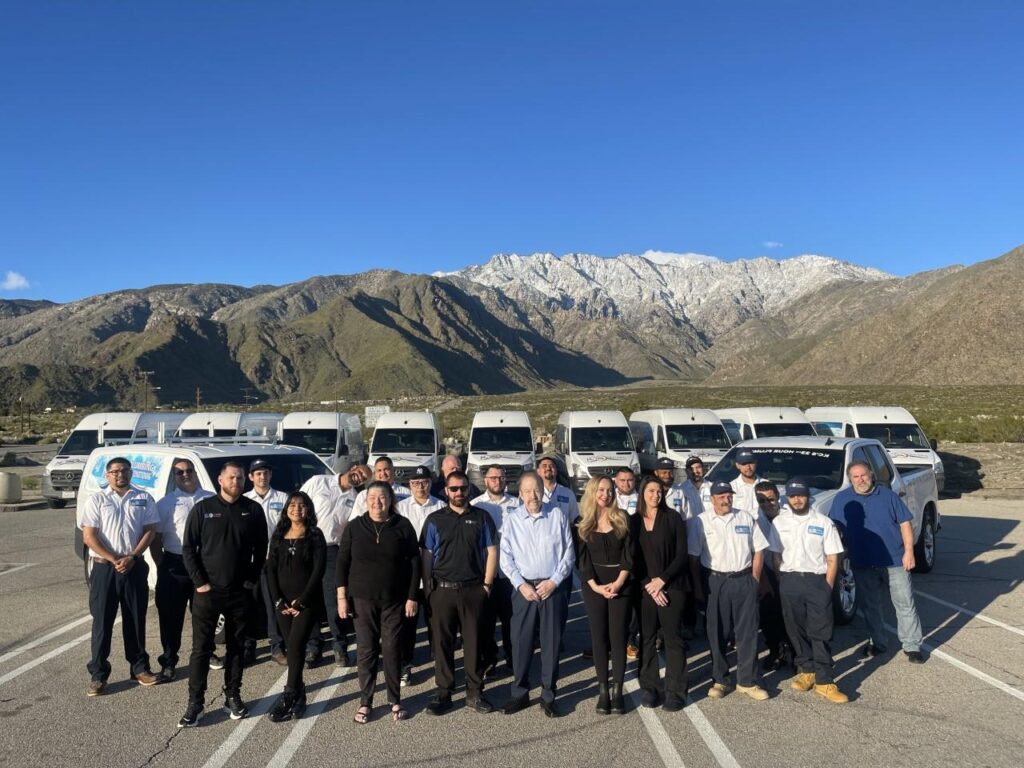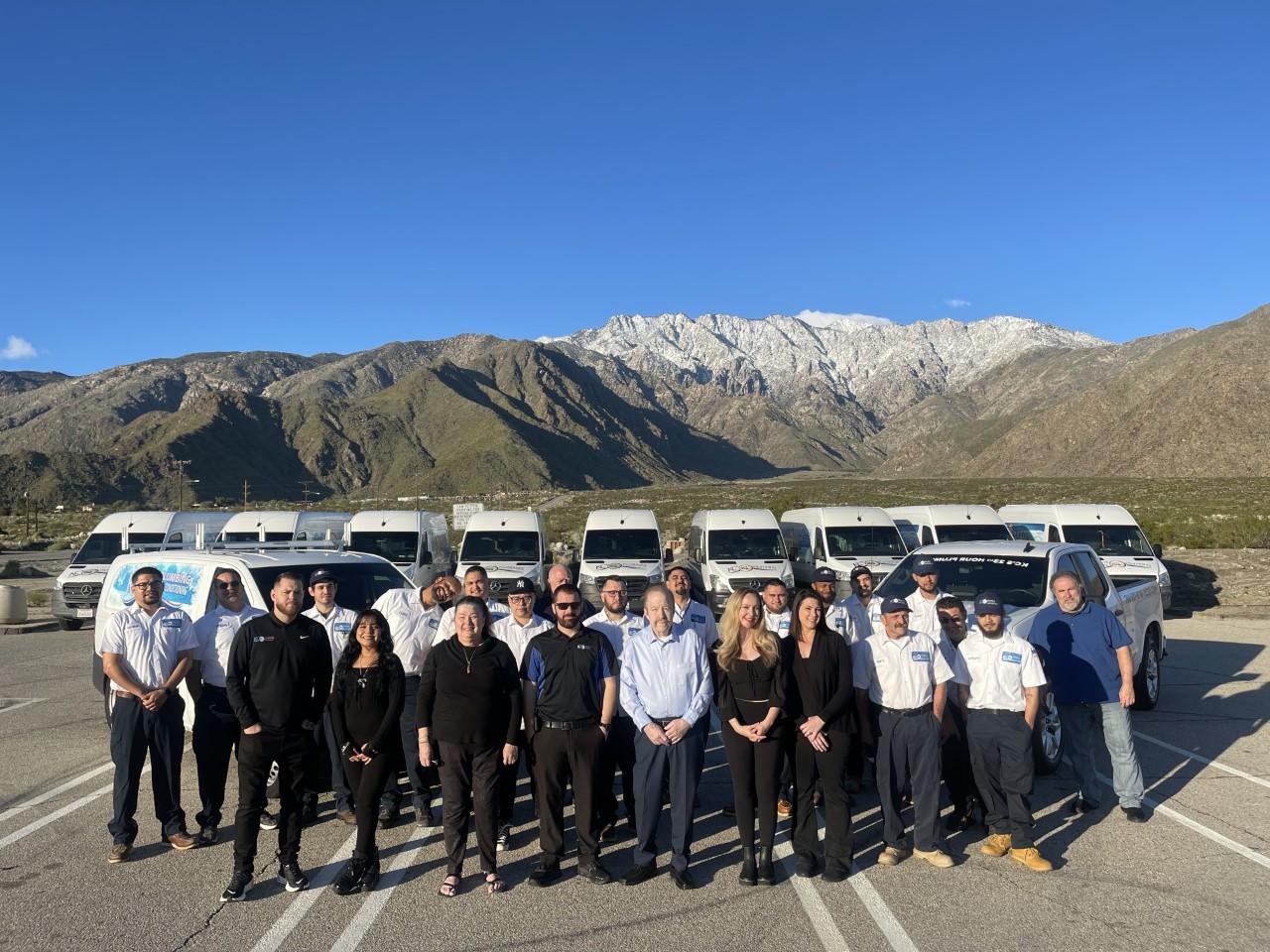 After working for two years at a prominent local plumbing company, owner Kelly Russum saw an opportunity created by the lack of quality and good customer service from other plumbers in the area. Kelly felt the Palm Springs customers deserved better and ventured out on his own.
With KC's 23 ½ Hour Plumbing & Air Conditioning opening in 1978, the company quickly grew to become the area's go-to plumbing company for countless residents and businesses throughout Palm Springs, Indio, Palm Desert, Riverside County, and beyond.