It's Time to Schedule AC Maintenance To Beat the Summer Heat!
It's that time of year again when the heat intensifies, and homeowners use their AC systems more. Regular AC maintenance can aid in the effectiveness of the AC system, just in time before the summer.
There are several reasons why now is the best time for homeowners to schedule a quick and effortless air conditioning tune-up. Homeowners should understand these reasons and call soon to schedule their air conditioning maintenance service.
Currently, There is More Scheduling Availability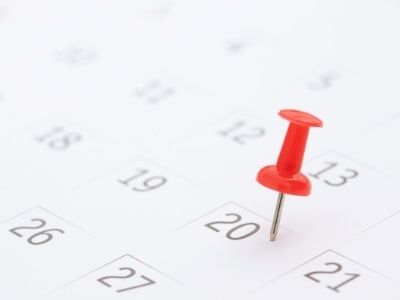 Unfortunately, it's not always easy to know when an AC system will stop working. However, experts have noted that during the summer, especially as temperatures rise quickly, more people notice problems with their AC. Because of this, more people want to schedule AC services.
It is best to beat the rush by getting an AC tune-up this month or as soon as possible! Air conditioning repair companies only have so many spots available each day for regular maintenance checks. If homeowners wait too long, they can be left with a broken AC system and AC repair scheduled a month later.
Catch Problems Before They Worsen
Homeowners should consider that inspections and proper maintenance allow HVAC technicians to find problems during their earlier stages. Most people don't notice that their AC systems are slowly breaking and wearing down because the signs are subtle. It is best to call an AC company for maintenance now than have to pay more for an AC repair later.
Not only can waiting be more expensive, but troublesome. Nobody wants to get stuck in the middle of the summer's intense heat with a non-working air conditioning system. HVAC experts can monitor a homeowner's system for problems over time. Not only can they watch for problems, but they also maintain the system through regular annual maintenance. 
Annual Maintenance Leads to Efficient AC Systems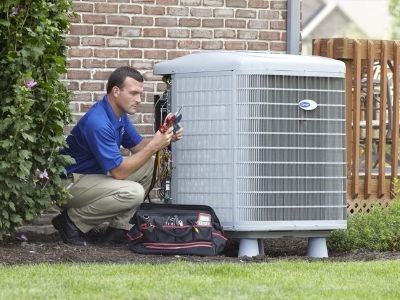 Homeowners should schedule annual maintenance as these services lead to efficient AC systems that run faster, easier, and more energy-efficient. When an AC system is working as it should, this can lead to a lower cost of electricity each month. If the AC system does not undergo proper annual maintenance, then normal wear and tear can accelerate and lower the life expectancy of the AC unit.
Annual maintenance includes various services like changing the air filters and cleaning out the coils and outside vents. When dust particles and other debris get in these smaller spaces, it can cause a clog and backup, leading to a slower and high-energy HVAC system. Homeowners that want an AC system that works efficiently by using as little energy as possible should consider scheduling now for their annual maintenance check.
About KC's 23 1/2 Hour Plumbing & Air Conditioning
KC's 23 1/2 Hour Plumbing & Air Conditioning has served their neighbors in the Coachella Valley for over 40 years and have been named Best of Home Advisor for 8 years running. They provide flat-rate pricing, financing, 24/7 emergency service, and a membership plan that includes annual inspections, tune-ups, and exclusive discounts. Call them today for AC maintenance services in Palm Springs, CA.