Heating and air conditioner failure usually happen when you need these systems the most, like during extreme temperature conditions. It's not uncommon for these failures to happen after-hours or during a holiday. That's why family-owned-and-operated KC's 23 ½ Hour Plumbing & Air Conditioning offers 24/7 heating and cooling repairs at no extra charge for emergency service. Our goal is for you and your family to be safe and comfortable as soon as possible.
We understand not wanting to drain your bank account when you have to put in a new heater or air conditioner, which is why we offer financing options to make the process easier.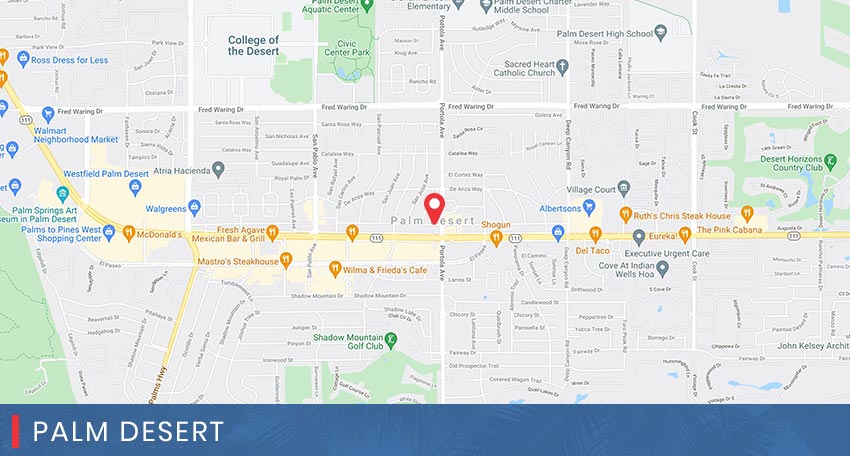 Our 24-Hour Heating and Air Conditioner Repair Service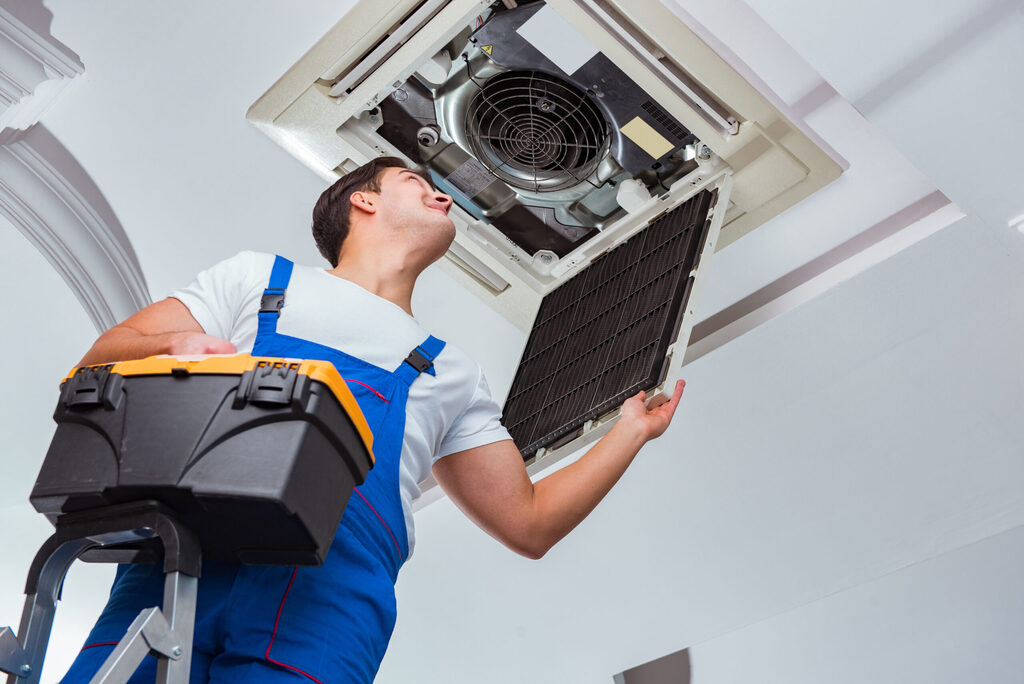 If you've learned anything while owning your home, then you know that significant problems rarely pop up when it's convenient to deal with them or during a 9 to 5 schedule. Whether you need a heater or air conditioner repair during the middle of the night or over a holiday weekend, you can count on KC's 23 ½ Hour Plumbing & Air Conditioning to be there with experienced technicians and the right tools to get the job done quickly and correctly.
While not every heating and AC problem means you have to make a call to a professional for immediate repairs, here are a few situations where you'll want to get help sooner rather than later:
Unusual sounds like grinding, squealing, or clanking
Water leaks
Frozen condenser coils in the summer
Yellow flame in a gas furnace
Blown or tripped breakers or other electrical issues whenever the system powers on
Burning odors
No heat or cold air
While only you can decide whether you should call for emergency repairs, keep in mind the length of time you'll be without service if you wait, and the temperature outlook while you're waiting. If you can hunker down and ride it out until you can schedule an appointment, that's great. However, if you want to err on the side of caution, or circumstances dictate that you can't wait, you can count on KC's 23 ½ Hour Plumbing & Air Conditioning to be there with professional HVAC repair 24/7.
Why AC and Heating System Maintenance Should Be a Priority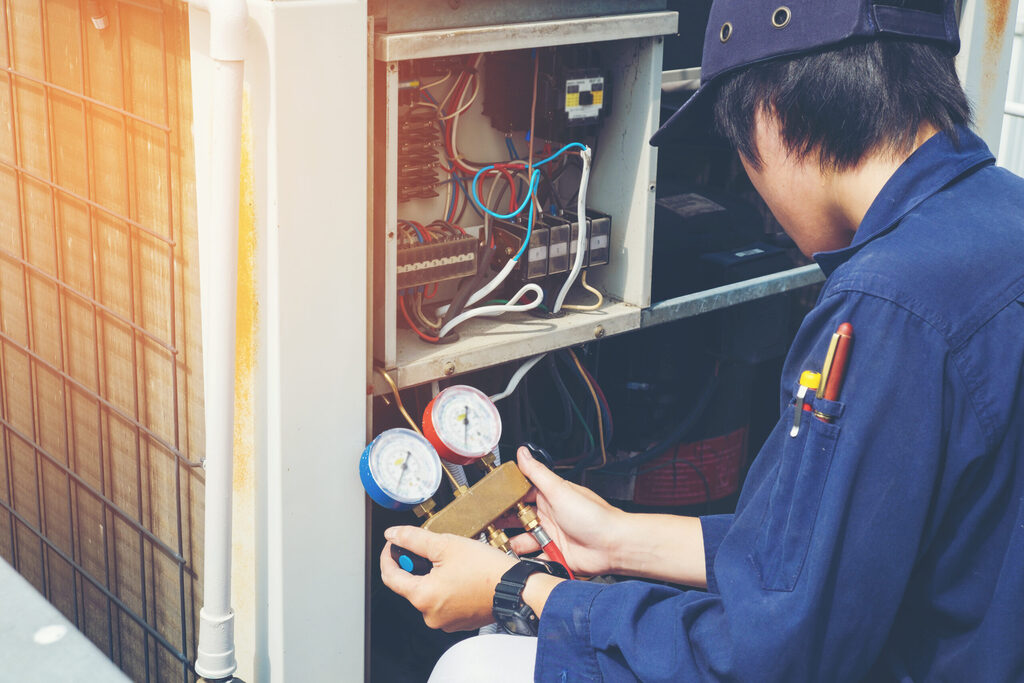 If you're like many Palm Desert homeowners, then you probably don't think much about your air conditioner or heating system until there's a problem. However, imagine buying a new car and never taking it to the mechanic for brakes, oil changes, or tune-ups; it probably wouldn't last as long as it should.
The same holds true for your air conditioning or HVAC system. These are expensive, complex machines that you shouldn't install and forget about until they break down. While every machine has a finite lifespan, you can make your AC last as long as possible and run efficiently in the process of performing routine maintenance. Besides keeping your system running without issue for as long as possible, here are just a few of the benefits of calling a professional for annual maintenance and tune-ups:
Improved air quality
Money savings through improved energy efficiency
Increased comfort
Reduced chance of catastrophic system failure
Reduced chance of major system repairs
Extends the lifespan of your air conditioner for as long as possible
HVAC Services in Palm Desert
Most Palm Desert homes have separate heating and cooling systems. As such, we provide a wide range of AC and heating servings in Palm Desert to keep your heating system working correctly, including:
Heating Installation
Heating Repairs
Heat Pump Installation and Repairs
Air Conditioner Installation
Air Conditioner Replacement
Evaporator Coil Repairs and Replacements
AC Unit Cleaning
Refrigerant Line Replacement
Duct Cleaning
Duct Repairs, Maintenance, and Installations
Air Filter Replacement
Thermostat Calibration, Programming, Inspection, Testing, and Replacement
Annual Maintenance Tune-Ups
Air Flow Analysis
Indoor Air Quality Testing and More!
So, whether you need air conditioning services in Palm Desert or heating services in Palm Desert, or you require assistance from our heating and air conditioning technicians for an emergency, we can take care of all your heating and AC service needs day or night.
Signs It's Time for a New HVAC Installation
Your energy bills are rising, despite no changes in your usage patterns.
The furnace or air conditioner is making strange noises or producing strange smells.
You notice an increase in dust when the HVAC system runs, indicating that there's a leak somewhere, causing unwanted air to enter your home from outside sources.
The system is more than 15 years old and may be nearing the end of its life cycle.
It takes too long for your home to get comfortable after you've turned on either the furnace or AC unit.
Repairs are becoming too common or too costly.
Quality HVAC Services You Can Count On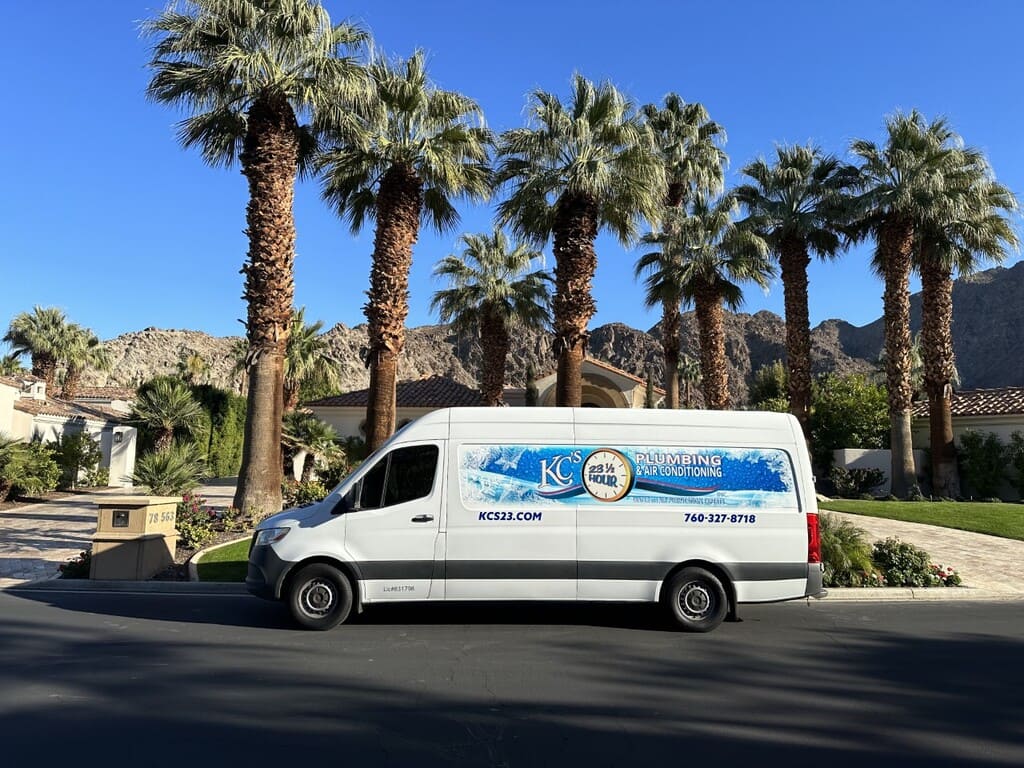 For more than 40 years, KC's 23 ½ Hour Plumbing & Air Conditioning has served the homeowners of Palm Desert and the Coachella Valley with high-quality, 100% guaranteed air conditioner repair, installation, and maintenance.
Protect your home against unexpected water damage and plumbing breakdowns with our Kare Free Club.