Sometimes, waiting to schedule plumbing services isn't an option, especially if you're facing water leaks and the damage that comes from them. When time is of the essence, you can always count on KC's 23 ½ Hour Plumbing & Air Conditioning when you're facing a plumbing emergency, no matter what it is.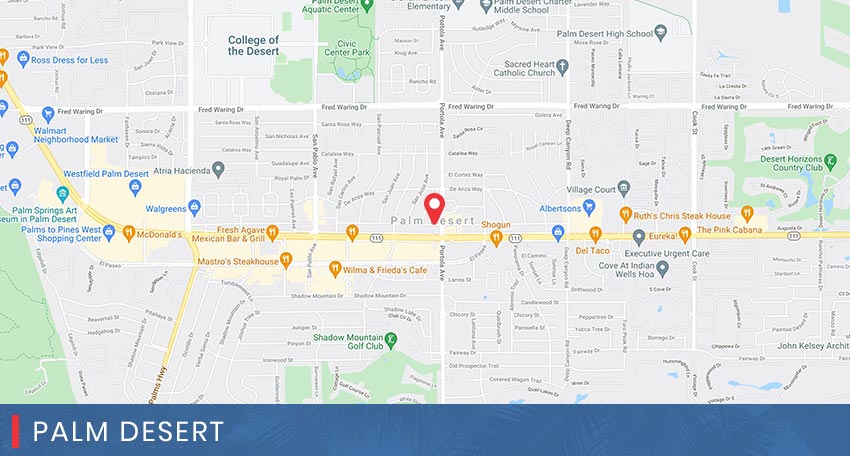 Find out how we got started and what motivates us on our about us page.
Which Situations Require Emergency Plumbing Repair?
You probably don't think about calling for 24-hour plumbing repair every time you have a plumbing issue. Still, some things can't wait because that means the possibility of significant damage to your home and property. Here are the most common situations where you'll want to call a plumber sooner rather than later.
Leaking Water
One of the worst things that can happen to your home next to a fire is water damage. When water gets into the house, it wreaks havoc if it's not checked as soon as possible. Not only can water damage and weaken foundations and structures, but it also introduces the growth of mold and mildew, which can make you and your family members sick.
Sewage Backup
When sewer lines back up, the sewage sits at a backup point, which poses serious health risks, and prevents you from using the facilities or running water, which is an inconvenience.
Low Water Pressure
Many issues can cause a reduction in water pressure. Sometimes the problem is with your water supplier, while other times it's because of a break in a city water line. However, if you experience reduced water pressure for more than a few days, the problem probably lies within your plumbing system.
Burst Pipes
As mentioned, one of the last things you want is for water to get into your home, so if you have a pipe that's at risk of bursting because of freezing or one that's already broken, call for help right now to minimize the damage.
Clogged Drains
Most homeowners experience clogged now and again, and while this is a common household annoyance, it's not something you should put up with for long. If a drain clog persists, it can lead to pressure building up in the pipe, which may cause it to burst. Also, you run the risk of foul water backing up into your house, which brings bacteria and other pathogens with it.
Water Heater Failure
Hot water when you want it is a necessity that you really can't afford to be without, so when you have a water heater that's not providing you with the hot water you're used to, or if it's starting to act unusually, call a professional technician for an inspection.
Don't Ignore These Signs That Say You Need Water Heater Repair
It's not uncommon for homeowners to neglect their water heaters; after all, it's out of sight and out of mind until something goes wrong. However, it doesn't have to be a full system failure that gets your attention. If you know what to look for, you can pinpoint heater problems and fix them before they develop into situations requiring water heater replacement. Here are the most common signs that say your water heater is failing and that it's best to call for repair now before the problem gets worse.
Water leaking from the tank
Your water heater is over 15 years old and past its prime
You run out of hot water more quickly than before
You get inconsistent water temperatures from day-to-day
You notice discolored water coming out of the faucets
You have low water pressure
Your water heater makes strange noises like rumbling, banging or gurgling
These are just a few of the signs that say your water heater is in trouble. Call KC's 23 ½ Hour Plumbing & Air Conditioning for an inspection if your water heater starts acting up.
We know how expensive some repairs and installations can be, which is why we offer many financing options to make it easier for working families.
Benefits of Professional Drain Cleaning
The adage, "An ounce of prevention is worth a pound of cure," is just as relevant with your plumbing system as anything else. The drains in your Palm Desert home are a complex circulatory system that is prone to various problems that can cause your water to slow to a crawl or stop altogether. Instead of reaching for a plunger or store-bought drain cleaner, check out these reasons for hiring a professional and then contact KC's 23 ½ Hour Plumbing & Drain Cleaning.
Keeps Drains Free Flowing
Professional drain cleaning thoroughly cleans out the muck and crud stuck to the walls of your pipes, leaving them in like-new condition. When your drains are this clean, they flow freely, and you have less risk of significant clogs.
Eliminates Odors
If you've ever noticed a foul odor coming from your drains, it's because of the food and other debris that's stuck in the pipes and begins rotting over time. Chemical drain cleaners often fail to solve this problem, which is why hiring a pro for thorough drain cleaning is the answer to a fresher-smelling home.
Protects Plumbing
While drain snakes and chemical cleaners are convenient, they aren't the best solution for removing clogs or keeping your drains clean. And drain cleaners often use harsh chemicals that can damage certain kinds of plumbing. When you have a professional clean your drains, they use methods that are 100% safe and effective regardless of what your pipes are made from.
Your subscription is not active
Please visit the admin site to re-activate your subscription