KC's 23 ½ Hour Plumbing & Air Conditioning is a locally owned, award-winning plumbing contractor you can trust to be there in a pinch and fix your problem quickly. Whether you need routine drain cleaning, a new system installation, or emergency plumbing repair, you can count on us to be there day or night to provide 100% guaranteed service.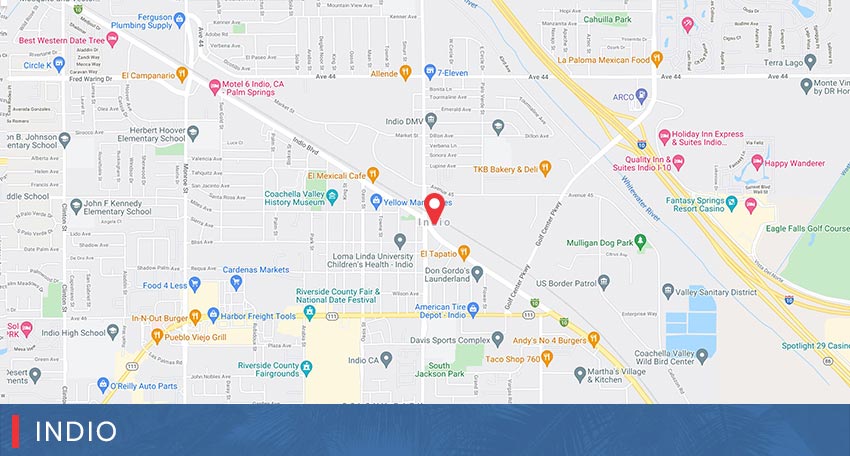 Do you have questions? We have answers. Check out our Ask the Experts page, then call to schedule an appointment
The Most Comprehensive Plumbing Services
KC's 23 ½ Hour Plumbing & Air Conditioning offers the most comprehensive residential plumbing services in Indio and the Coachella Valley area. Our experienced plumbing technicians can handle:
Plumbing Maintenance
Plumbing Installation
Water Heater Service
Clogged Pipes
Clogged Drains
Sewer and Drain Inspections
Water Treatment and Filtration Systems
Bathroom Plumbing
Kitchen Plumbing
Laundry Room Plumbing
Sewer Lines
Sewer Odors
Sewer Damage/Tree Roots
Sewer Backups
Sewer Line Cleaning
Hydro Jetter Service
Sewer Plumbing Replacement
Toilet Clogs
Water Line Repair
Water Line Replacement
Water Heater Tank Installation
24/7 Emergency Plumbers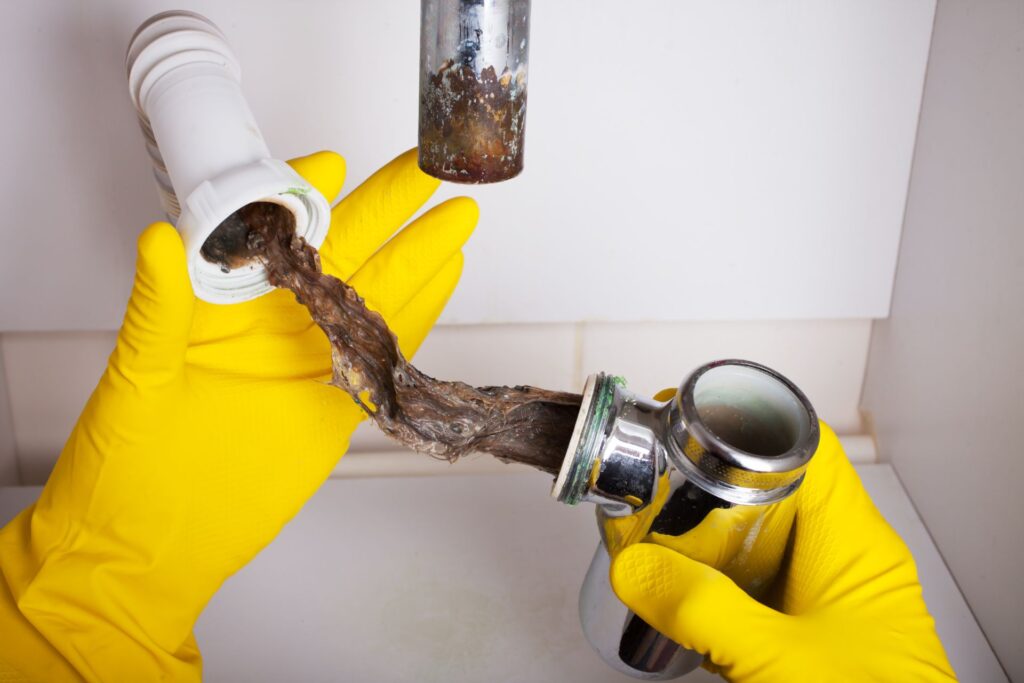 When you have a plumbing emergency and need a plumber in Indio ASAP, you can count on our plumbing company. Our plumbers are available day or night and on holidays or weekends when you need them the most. They will provide you with effective plumbing solutions to resolve your plumbing emergency as quickly as possible.
So, whether you have a broken sewer line or a leaking water tank, or you require emergency rooter service to clear sewer and drain lines, our plumbers are there when you need them the most.
Times When You Need Emergency Plumbing Repair
Some plumbing problems can wait, while other times the longer you go without a repair, the worse the problem gets. Here are the most common situations that warrant a call for immediate plumbing repair.
Water Leaks
While not every water leak is considered a plumbing emergency, leaking water in the house isn't something you want to ignore. The presence of water in the home could cause significant damage to wood flooring, ceilings, and walls and bring on the growth of mold and mildew. When facing a water leak, it's best to err on the side of caution and call a professional for an inspection.
Clogged Sink
When a sink is severely clogged, it prevents water flow, which can cause the pressure to build up in your plumbing, putting you in danger of water leaks and broken pipes. If you've tried using a plunger or drain snake with no success, and you don't want to risk damaging your pipes with a chemical drain cleaning product, call for immediate help.
Low Water Pressure
Low water pressure is a common household problem. Sometimes it's caused by a main water line break in the city or it could be an issue with your water supplier. However, if this problem persists, the issue probably lies in your plumbing system, which requires the help of a professional to diagnose and fix.
Burst Pipes
When a pipe leaks or bursts, it can cause significant water damage if left untreated. When water saturates the flooring, it can weaken structures, which are expensive to repair. Call a residential plumber immediately when dealing with a leaking or burst pipe to minimize the damage and expense.
Sewage Odors/Backflows
If you smell sewage odors or notice backflows coming up sink, tub, and shower drains, this indicates there is a problem with your sewer pipes that cannot wait. For example, your backflow preventer could be broken, or your sewer pipe has an obstruction.
Water Heater Failure
HHaving on-demand hot water is a necessity for modern living. In some cases, a failed water heater means you have to put up with a cold shower or two when waiting for a plumber to come in and fix it. In contrast, in other cases, such as in the middle of winter, running out of hot water can be detrimental to the health and safety of your family. When you need water heater repair, it's best to call for help sooner rather than later.
Only you can decide if a plumbing problem requires emergency repair. When in doubt, it's always better to err on the side of caution than to risk further damage.
you're still unsure we're the right plumbing contractor for you, check out our online reviews, and then call to schedule service.
Signs It's Time to Replace Your Water Heater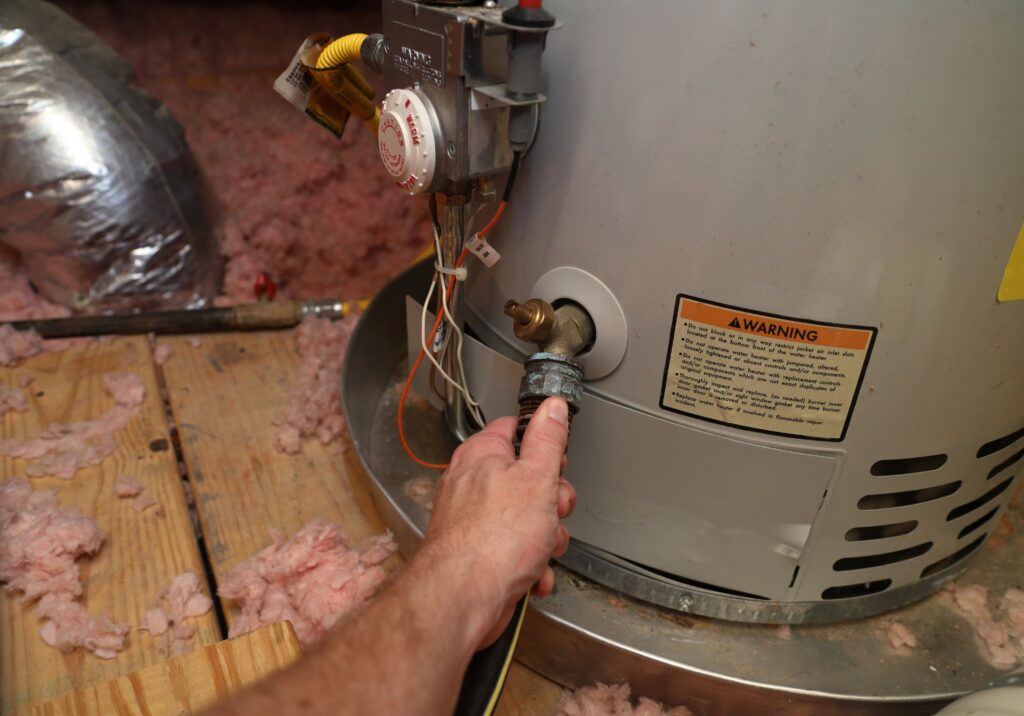 We all take hot water for granted until you suddenly don't have it because your water heater has failed. The good news is that water heaters rarely fail without warning, which is why it's important to know the signs that your water heater is in trouble so you can call for repairs before the system breaks down.
Water is leaking from the tank.
Your water heater is over 15 years old.
You run out of hot water more quickly than you used to.
The water temperature fluctuates.
You notice discolored water coming out of your faucets.
The
water heater begins making noises like banging or popping.
You experience low water pressure.
If you notice any of the above signs or your water heater is doing anything else out of the ordinary, call KC's 23 ½ Hour Plumbing & Air Conditioning and ask about our water heater repair service before the problem worsens.
Why Professional Drain Cleaning is Worth the Investment
The chores involved with taking care of a home are endless, and it's easy for some tasks to fall through the cracks or get pushed off and never get done. Fortunately, maintaining the health of your plumbing system doesn't have to be one of those chores. At KC's 23 ½ Hour Plumbing & Air Conditioning, we offer expert drain cleaning service as routine maintenance. While you may not think it's worth the expense, here are a few things that may make you reconsider.
Speeds Drain Flow
Do your drains seem to run more and more slowly? As time goes on, this problem will only get worse because clogs build from the inside wall of the pipe until it's completely clogged. If you find that you're constantly plunging a slow drain to speed it up, a professional cleaning will solve this problem and restore your drains to full capacity.
Reduces Clogs
Drain clogs may seem like a common household annoyance, but they cause more damage than you think. When drains clog to the point of overflowing, you risk water damage and harmful bacteria and other pathogens entering your home. Routine drain maintenance keeps your drains clean and free-flowing so you avoid major clogs and its effects.
Eliminates Stinky Drains
If you're like most Indio homeowners, then you've likely noticed a foul odor coming out of your drains now and again. These odors are caused by the buildup of food debris and other organic material, which rots over time, causing your drains to stink. Stinky drains make your home feel dirty, and that can be embarrassing when you have people over. Professional drain cleaning cleans out all of the gunk that causes your drains to smell, which makes for a cleaner, healthier home.
Extend Your Plumbing's Lifespan
When you invest in preventative maintenance, you keep your plumbing system functioning correctly and identify minor problems before they become expensive repairs down the road. Regular drain maintenance extends the lifespan of your plumbing and helps you avoid all of the problems that come when you ignore them.
Complete Air Conditioning & Plumbing Services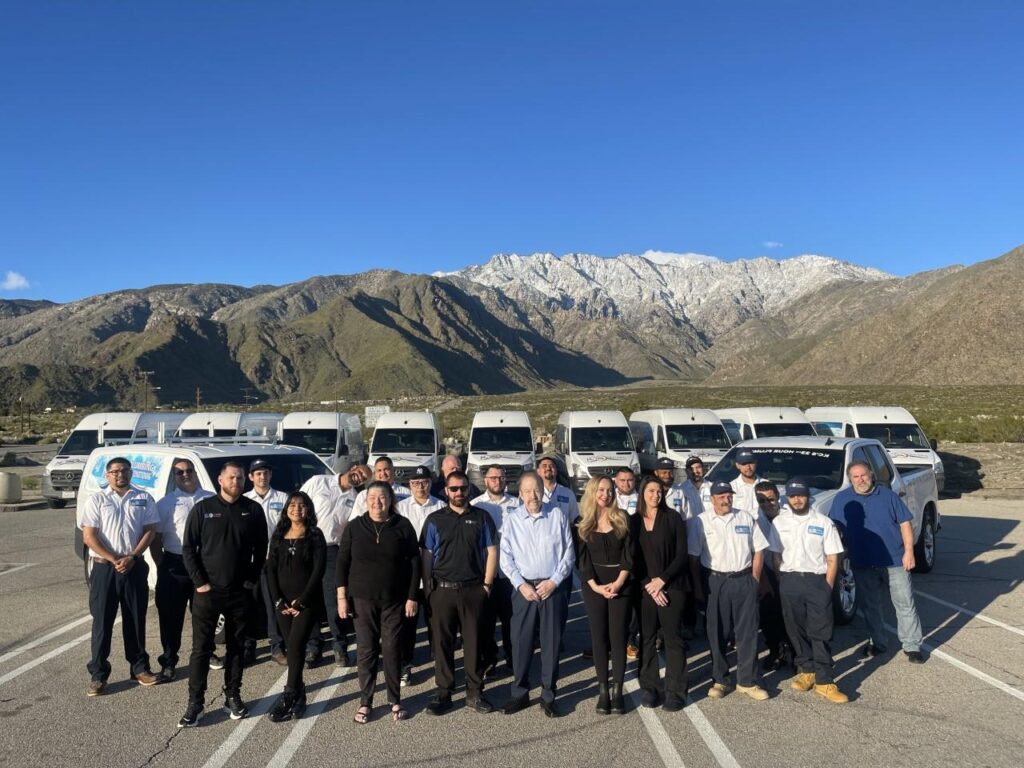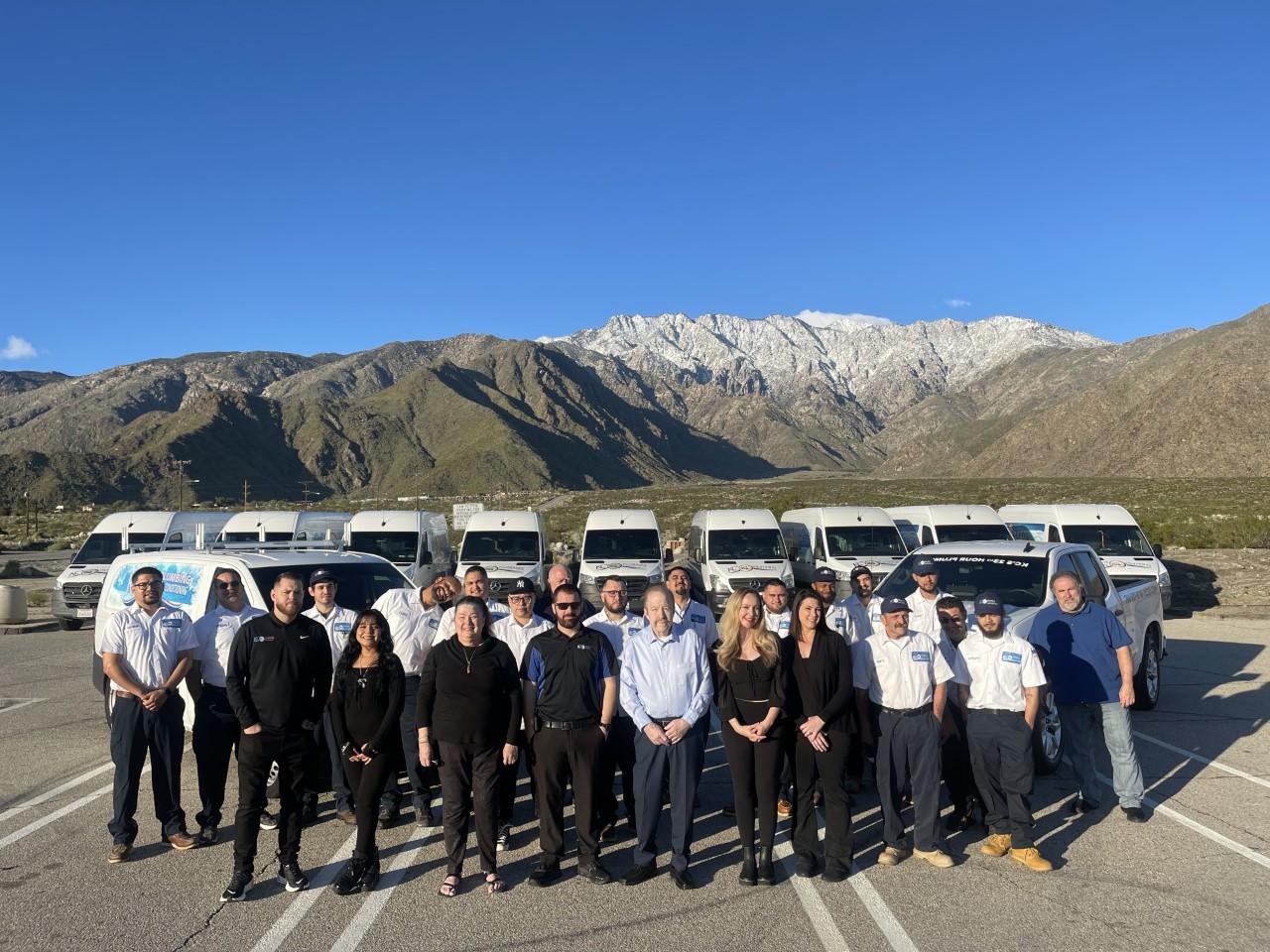 KC's 23 ½ Hour Plumbing & Air Conditioning not only can take care of plumbing emergencies and plumbing services but also take care of any air conditioning, furnace, and HVAC problems you may have.
You can count on our experienced professionals at KC's 23 ½ Hour Plumbing & Air Conditioning. Contact us today in the Coachella Valley at 760-327-8718.