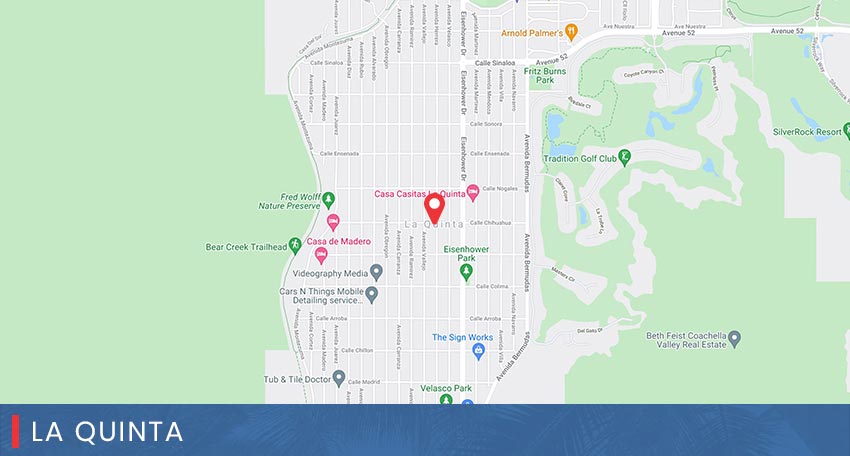 AC and heater failure is inconvenient at any time of the day, but they are especially annoying when they interrupt your evening, weekend, or holiday. Not to mention that if the day is hot enough, being without air conditioning can be deadly!
That's why KC 23 ½ Hour Plumbing & Air Conditioning works around the clock to make sure everyone in La Quinta can get the emergency AC repair and central heating they need, no matter the time or day!
To learn more about KC 23 ½ Hour Plumbing & Air Conditioning, visit our About Us page!
Does Your AC Need Repairs?
No one wants to be sweating in their own home all summer because of a broken air conditioner. Keep an eye out for these signs that you need central AC repair:
The house isn't reaching a comfortable temperature
Warm air is blowing out of the vents
Some areas of the home are cool, while others are warmer
Monthly energy bills are rising because the system isn't cooling efficiently
There's water pooling around the unit
Has the Time Finally Come To Replace Your Furnace?
Like any other major appliance in your home, your furnace will eventually give out and need to be replaced after years of wear and tear. On average, a heater that is properly maintained can last as long as 20 years (and, occasionally, even longer).
Now might be a perfect time to call a furnace replacement heating contractor if it is reaching that age and any of the following are true:
You're repeatedly calling for heater repair service
The utility bills have skyrocketed due to inefficient heating
There are one or more cracks in the heat exchanger
Your home isn't heating properly
Make sure to check out our blog for helpful HVAC tips and more each month!
Why Is HVAC Maintenance Important?
Scheduling annual maintenance for your heating and air conditioning systems is crucial for keeping them running efficiently for many years. It also keeps the air in the home cleaner, lowers energy bills, reduces the chances of breakdown, and prolongs the lives of the HVAC units.
AC maintenance should be performed in the spring, and heater maintenance in the fall. This way each unit is ready for its busiest season every year! Call La Quinta's trusted AC contractor today to schedule maintenance!