You depend on your furnace, heat pump, and air conditioning system to keep your family cozy and comfortable year-round.  While sudden system failure is rare, it happens. When you can't wait to schedule an appointment, remember that KC's 23 ½ Hour Plumbing & Air Conditioning takes your call 24 hours a day. Our technicians are highly trained and experienced, and we service every make and model regardless of age.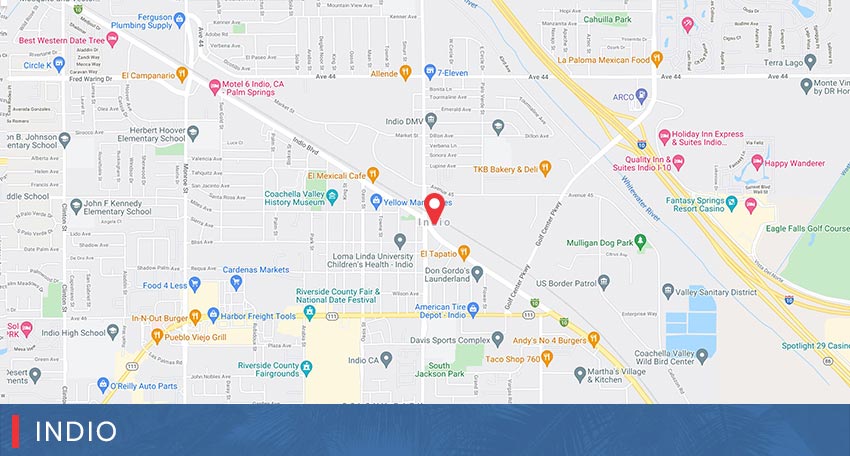 We provide a full range of services. Contact us to find out more.
Signs You Need Emergency AC and Heating Repair
Your AC isn't blowing cold air, or your heater isn't generating heat.
You hear loud rattling, banging, and other noises from your AC or heating unit.
Your monthly energy bill has spiked for no apparent reason.
The pilot light on your gas furnace goes out frequently on its own.
You notice you have poor indoor air quality, and the air smells stale and stagnant.
Your thermostat is not working properly and will not turn on or shut off the HVAC system.
Air Conditioner Maintenance in Indio
Your air conditioner is a complicated machine, and it requires annual maintenance and tune-ups to keep it running efficiently.
At KC's 23 ½ Hour Plumbing & Air Conditioning, we offer maintenance plans that will help prevent significant problems that are expensive to repair. Also, with regular HVAC maintenance, your system runs as efficiently as possible, which means greater comfort for you and your family and less money out of your pocket because of lowered energy bills.
We service virtually every kind of system and offer a variety of units, including:
Heat pumps
Rooftop installations
Furnaces
Boilers
Central air conditioner installation
Ductless Split and Mini-Split Systems
Common Causes of HVAC Failure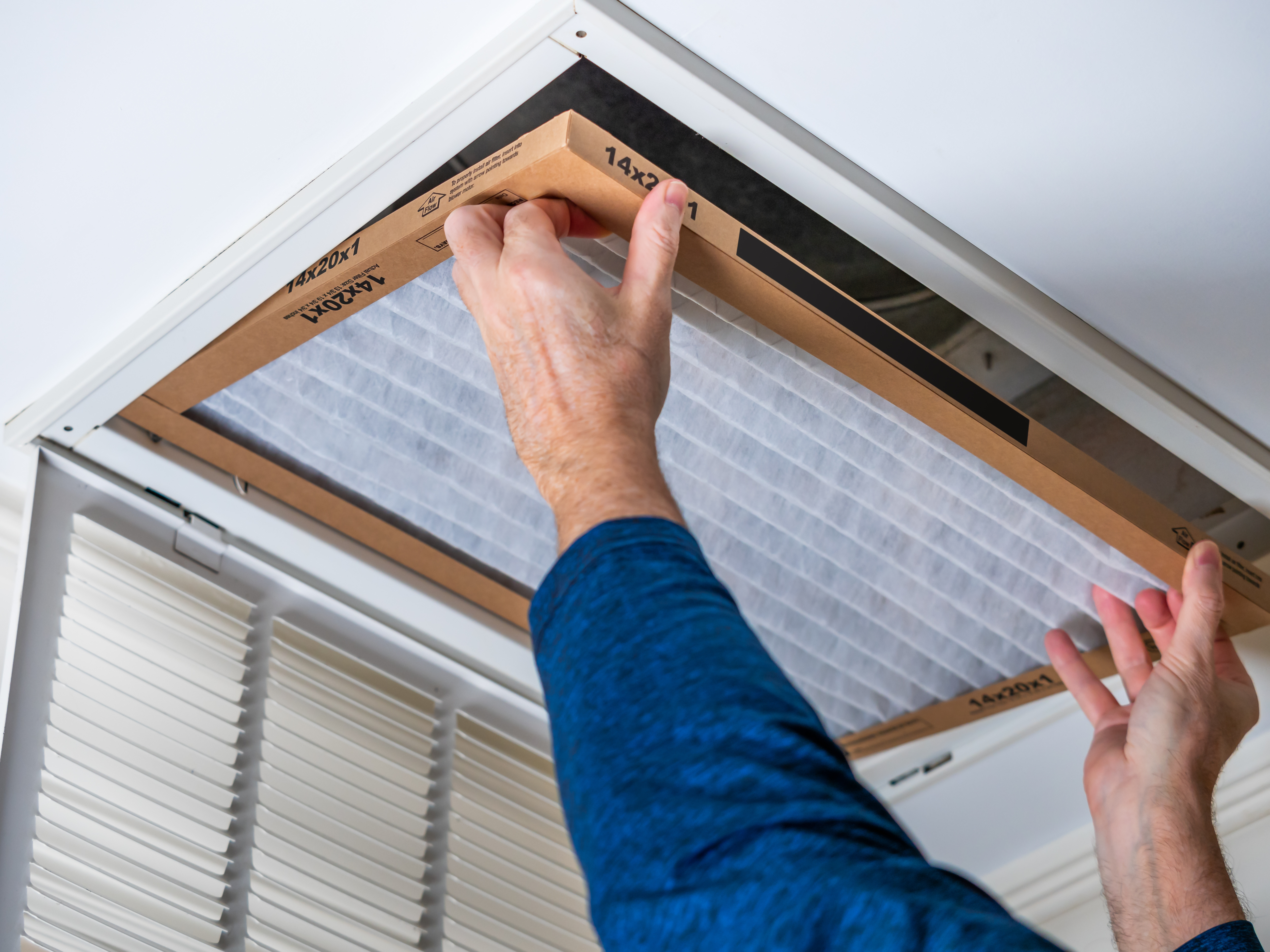 Your air conditioning and heating system are made up of parts that must work perfectly together to keep the system running efficiently and your family comfortable. When your system is in top form, you save money on your energy bills and keep your HVAC repair costs down.
To ensure your HVAC system is healthy, here are the most common things that can cause it to fail so you can know how to prevent them:
Dirty Filters
Many people ignore their HVAC filters for too long. When the filter is dirty, it causes your system to work harder because the dirt and dust block the airflow. Also, when your air filters are full of dust, pollen, pet dander, and other particulates, it can circulate that junk throughout the house, causing respiratory problems.
Refrigerant Leaks
Refrigerant leaks are a common AC problem, compromising the system's performance or causing it to fail completely. Also, leaking refrigerant is a health hazard that you must repair as soon as possible, especially if you have small children or pets.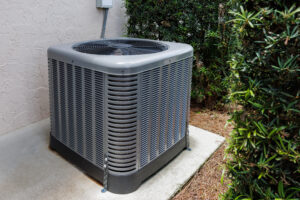 Broken Thermostats
If your HVAC system isn't performing as it should, or if it won't kick on at all, it's easy to ignore the thermostat, which is often the cause of this problem. Fortunately, broken thermostats are easy and inexpensive to fix.
Capacitor Problems
If the capacitors in your air conditioner stop working, it can cause the system to shut down. The capacitor's job is to start the motor and keep it running, and it typically takes a professional to diagnose and repair this problem.
The best way to guard against complete HVAC shutdown is to invest in preventative maintenance. Most problems start out as minor ones, which are easily fixed if they're caught quickly. Like any major appliance, your HVAC system will require replacing, but you can extend the lifespan of your system to its maximum if you keep it tuned up and well maintained.
For the best proactive maintenance plans, contact KC's 23 ½ Hour Plumbing & Air Conditioning today.
Head over to our blog for more information and tips.
Should You Repair or Replace Your Furnace and AC System?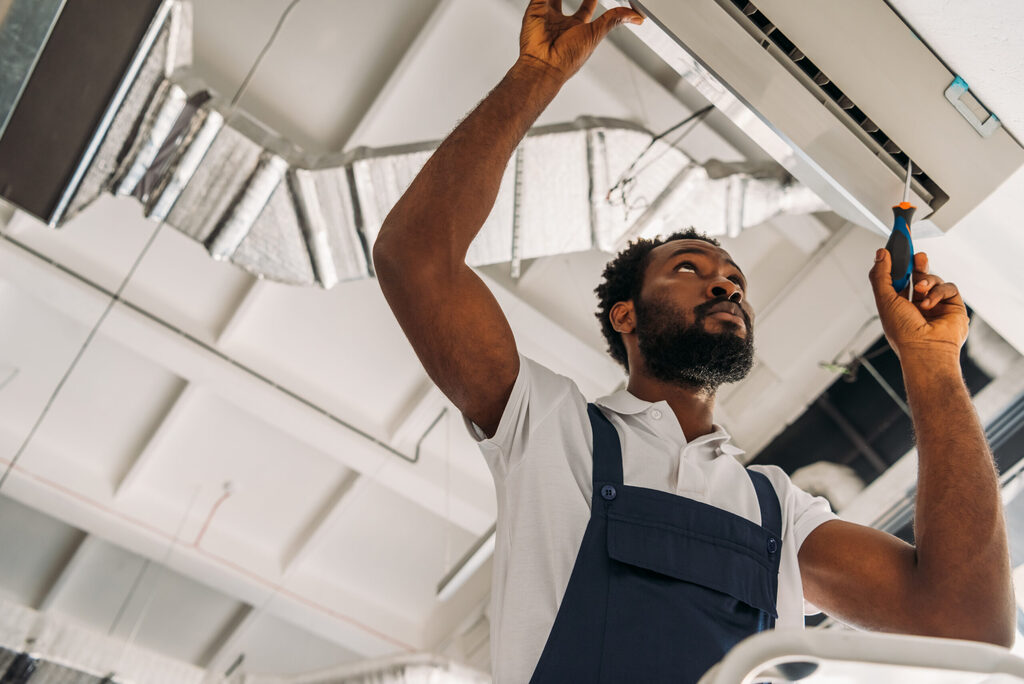 Installing a new furnace or air conditioner replacement can be expensive. So it's natural to want to prolong the lifespan of your current system for as long as possible. However, eventually, every heater and AC unit needs to be replaced. Here are a few things to consider to help you decide whether it's better to invest in your heating and cooling system to keep it going for another season or to spring for a new one.
Your Furnace Emits Carbon Monoxide
If your furnace emits carbon monoxide, it could potentially expose your family to serious health risks, and a system in this state of disrepair needs to be replaced immediately.
Your Furnace Is Over 15 Years Old
Unfortunately, no matter how well-made your furnace is, it won't last forever. The typical lifespan of a furnace is between 15 and 20 years, and while this varies by brand and quality, your heater will begin wearing down as it ages. When it reaches the upper limits of its useful life, you're better off replacing it than repairing it.
Your Air Conditioning System Is Over 10 Years Old
Most AC units can last between 15 and 20 years with proper system maintenance. However, if you neglected maintenance and only worried when you needed emergency repairs, your unit could need to be replaced sooner. So, if you notice the energy-efficiency of your cooling system has decreased with increased energy consumption and bills, it's time for a new air conditioning.
Uneven Heating and Cooling
An older heating and cooling system may struggle to keep up with indoor air temperatures or keep all rooms in your house evenly heated and cooled. Reduced air flow could also indicate the system needs replacing.
Cost of Repair vs. Cost of Replacement
When considering whether to repair or replace your furnace, consider the cost. If the repair cost is half or more than half of the cost of a new system, it makes more financial sense to spring for a new furnace.
Increased Heating and Cooling Bills
Like gas prices, fuel prices for furnaces and electric prices for air conditioning fluctuate due to the state of the market and weather patterns. However, if you notice an increase in your heating and cooling bills that goes beyond the natural price fluctuations, it could mean that your system has lost efficiency, and you'll save more money in the long term if you install a new system.
Request AC and Heating Services Today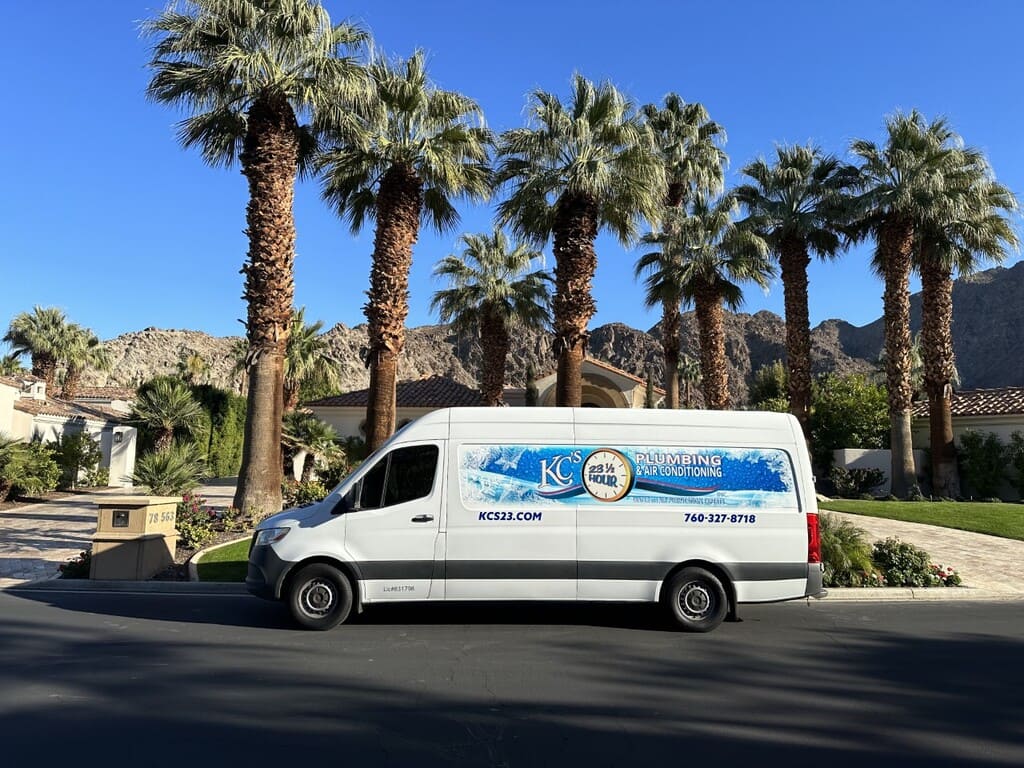 If you're still on the fence regarding whether to repair or replace your furnace, call one of our experts for a no-obligation inspection and consultation. We also offer financing on heater and air conditioner replacement. KC's 23 ½ Hour Plumbing & Air Conditioning has been helping customers since 1978, all across Palm Springs, Indio, Palm Desert, Riverside County, and more.