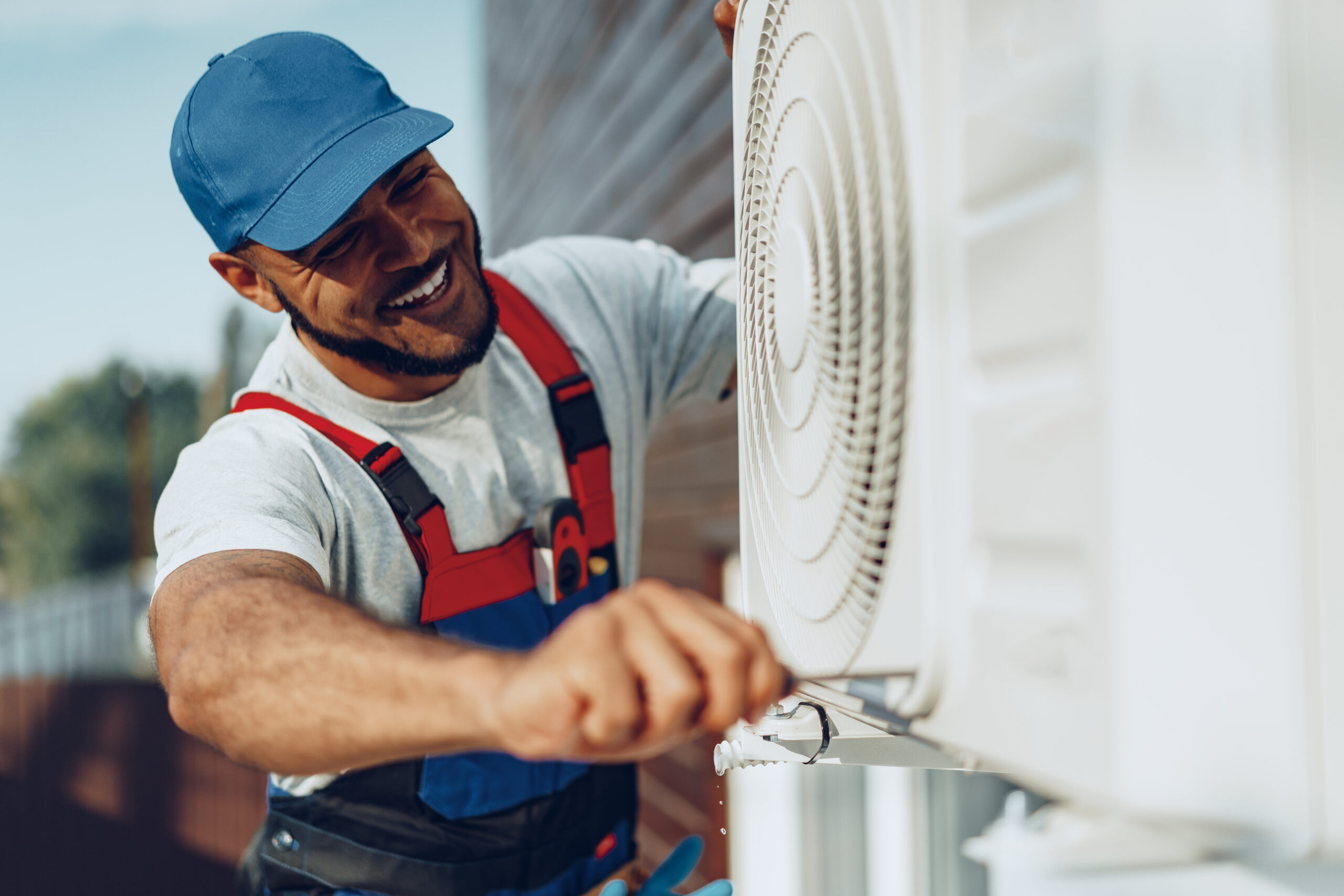 For over 38 years, the professionals at KC's 23 ½ Hour Plumbing & Air Conditioning have provided award-winning service to homeowners throughout the Coachella Valley.
Because we're a locally family-owned service company and live in the same community like you, we know the importance of providing exceptional repair service, outstanding customer service, and ensuring our customers are completely satisfied with the work completed by our AC technicians.  The next time you need to hire an AC service company, look no further than your neighbors at KC's 23 ½ Hour Plumbing & Air Conditioning.
When it's time to re-do that old bathroom, call us for our expert bathroom remodeling service.
Quality AC Repairs and AC Replacements
Whether you need annual maintenance on your HVAC system or are having other issues, you can count on our experienced technicians to help with the following:
New AC Unit Installations
HVAC Repairs
Thermostat Failures
Air Quality Testing
Duct Cleaning
Frozen Evaporator Coils
Repair or Replacement of Cooling Coils
Thermostat Replacements
Change Dirty Filters, and More!
When to Call a 24-Hour Air Conditioning Service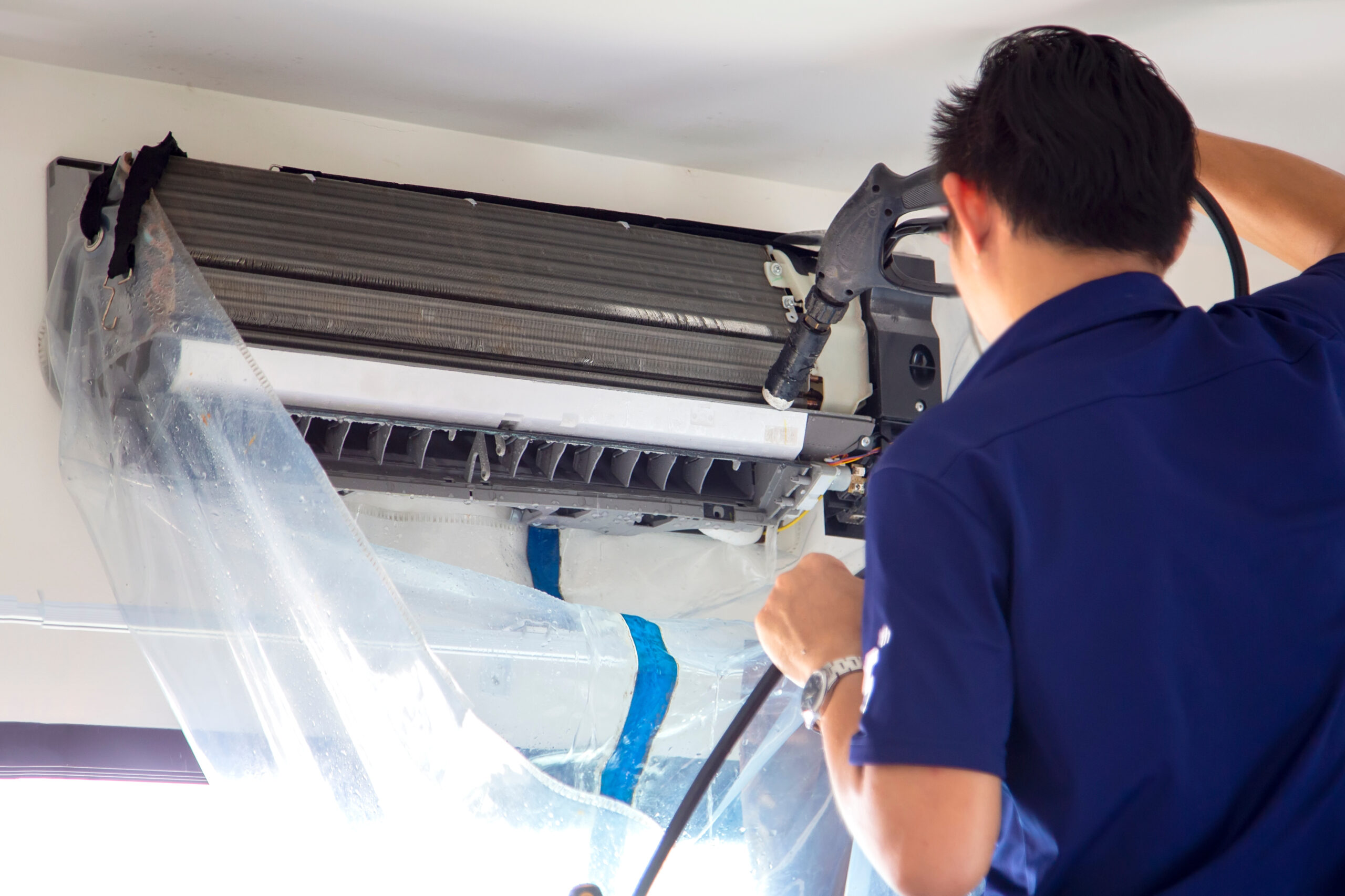 Whether summer is on its way or it's already here, and you're cranking up the air conditioner as the heat begins to rise, you know you're going to depend on this system for a few solid months to keep you cool and comfortable.
So, when your air conditioner develops a problem, how do you know when you should call for 24-hour air conditioning service or if you can wait to schedule an appointment?
If you're unsure of the severity of the problem, here are the most common scenarios where you should call for help right now instead of waiting.
Strange Noises
You may have heard your air conditioner make some ambient noise during operation, and this is normal. However, if your system suddenly begins making sounds you've not heard before, such as squealing, grinding, or shrieking, it could be a variety of problems that range in seriousness. Don't take chances when you hear strange noises coming from your air conditioner; instead, call us for emergency repair.
Odd Smells
Like strange noises, you shouldn't smell anything gross coming out of your air conditioner, so if you notice musty odors or a smell of electrical or burning, you're better off calling for immediate air conditioning repair now instead of hoping the issue goes away on its own.
Weak Airflow
If the airflow coming out of the vents is weaker than before, it could be that the cooling system has malfunctioned or that you have a problem with the thermostat. Of course, inadequate airflow could also mean that your air conditioner has finally given up the ghost, and it's time to replace it. Regardless of the problem, it's wise to call for emergency air conditioner repair the minute you notice that the airflow has diminished.
Our AC Maintenance Services
Besides providing 24-hour air conditioner repair, we also offer AC maintenance services to reduce the chance that you'll need emergency repairs when you're leaning on your air conditioner to keep you cool and comfortable during the summer.
Your air conditioner is a complex machine. Like other complex machines, it operates more efficiently and lasts longer if you perform routine maintenance on it.
We get it. You're busy with family, career, and life, and, often, household chores like air conditioner maintenance take a back seat or fall off the radar, which is why you can call us to schedule this essential service. Hence, it's one less thing you have to worry about. You can trust that your air conditioner will be tuned up and ready to deliver comfort all summer long.
We provide a comprehensive list of AC maintenance services, and here's just a sample of what you get when you hire us for your AC tuneup service:
Change out or clean the air filters.
Clean the air conditioner's coils.
Remove debris from the system.
Check and clean the condensate drain if necessary.
Straighten coil fins.
If you'd like to know more or if you'd like to schedule our air conditioner maintenance service, call KC's 23 ½ Hour Plumbing & Air Conditioning in the Coachella Valley at 760-327-8718.
If you're sick of the water that comes out of your home's fixtures, and you're tired of buying bottled water, check out our water purification services.
Signs You Need a New AC System
Rising Energy Bills: If you have suddenly noticed a jump in the cost of cooling your home, it could be a sign that your AC system is not running as efficiently as it should.
Uneven Cooling: An aging or damaged air conditioning unit may struggle to keep the temperatures in all parts of your house even, meaning one room will be too warm and another too cool. Additionally, if some vents blow at weaker rates, this could indicate an issue with the unit or duct blockages
Age of System: Typical AC units last up to 15-20 years, depending on their maintenance frequency and usage. So you may need to invest in a new system after the 10-year mark if yours has been neglected or if you notice it is no longer energy efficient.
Unable to Keep Up: When your AC unit can no longer keep your home cool and constantly struggles, it is time for a new HVAC system.
Your Palm Springs AC Service Company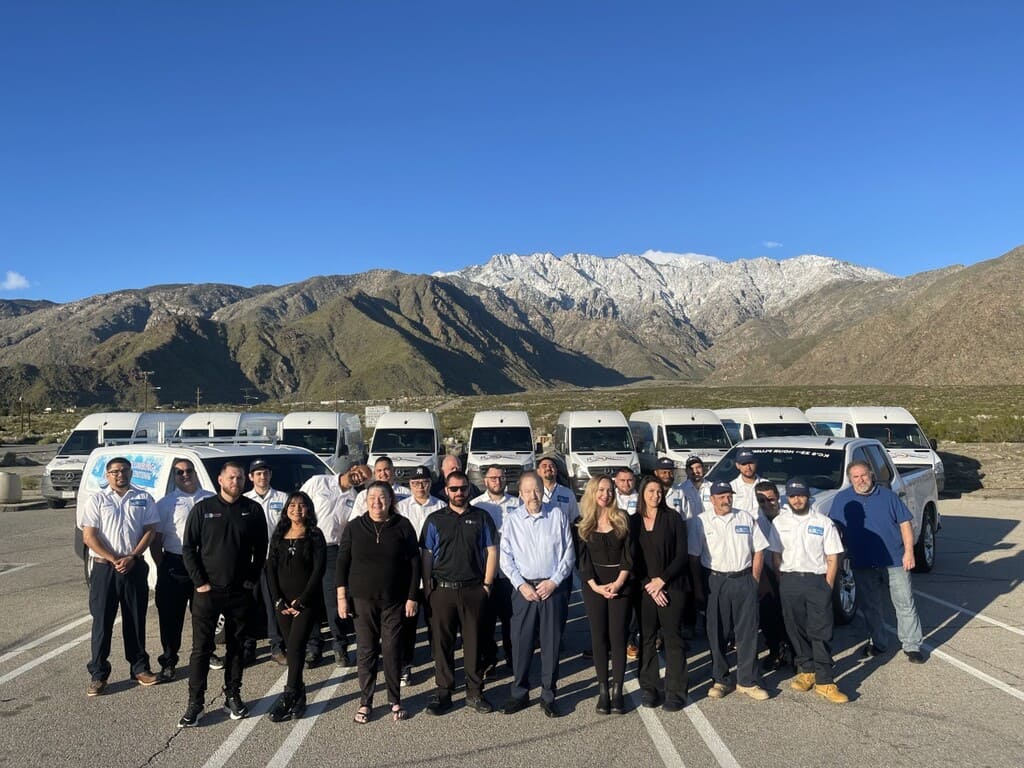 At KC's 23 ½ Hour Plumbing & Air Conditioning, we've proudly served the homeowners of Palm Springs with award-winning AC repair and plumbing services for over 40 years. We know how hot it gets in these parts, which is why we want you and your family to be comfortable when the summer heat hits its peak.
Regardless of your AC issue, our highly trained technicians can tackle the problem with a repair that's 100% guaranteed. Because of our experience, there isn't an AC problem we've not seen.
You can rely on us whether you need 24/7 emergency AC repair or just a routine appointment. Here are just a few of the problems we fix:
Refrigerant leaks
Inadequate air conditioner maintenance
AC sensor problems
Electrical problems
And more