KC's 23 ½ Hour Plumbing & Air Conditioning knows that when you need a 24-hour plumber, you need one you can trust to arrive quickly and fix the problem correctly the first time. Whether it's a sewer line leak, toilet that won't flush, or a water heater that's failed, you can count on our highly trained technicians. Our technicians arrive in fully stocked vans to ensure we have the parts required to solve your plumbing system problems.
If you think you have a gas leak in your house, contact one of our professionals for our gas leak detection service immediately.
When to Call an Emergency Plumbing Service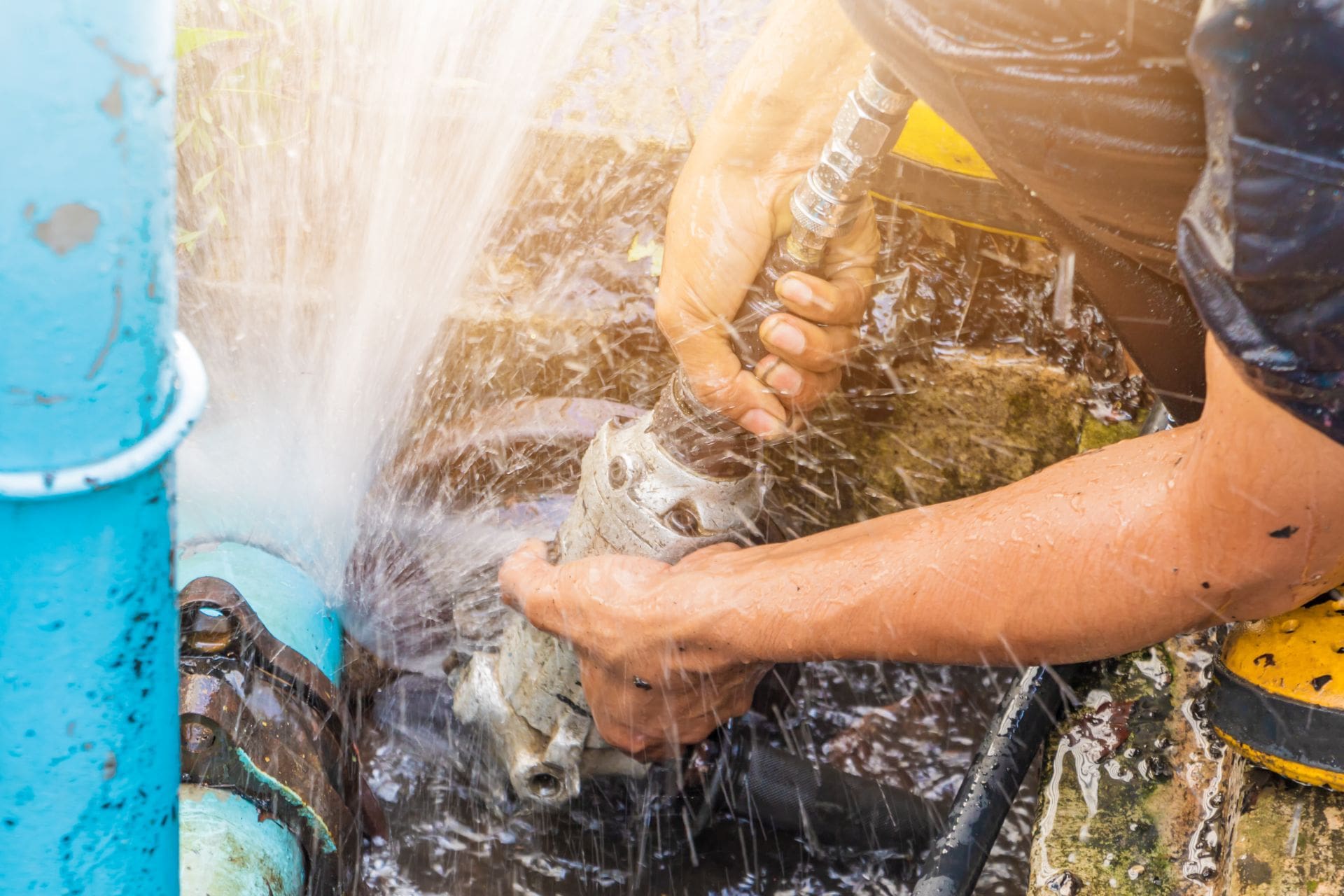 Sometimes, you may be unsure whether a plumbing problem qualifies as an emergency, but the rule is that if you're in doubt, err on the side of caution and call. However, here are the most common situations where you should immediately call our emergency plumbers, who are available 24 hours a day, seven days a week.
Burst Pipes
When a pipe bursts in the house, you must act quickly to stop water damage before it gets out of hand. The first thing to do is shut off the water flow at the main water valve, and then call a professional plumber for emergency services.
Overflowing Toilet
Toilets that won't flush or which overflow are a plumbing problem where you don't want to wait on normal business hours for an appointment.
Broken and Leaky Sewer Pipes
Broken sewer lines can prevent water from draining away correctly. They can cause wastewater to backflow up drain lines into tubs, showers, sinks, and toilets. Leaky sewer pipes can leak out waste underground that can smell and can be a health hazard.
Gas Line Leak
Gas leaking in the house is always a critical situation that can be deadly if you fail to deal with it quickly. If you notice a rotten egg odor in the house, or hissing behind a wall, get out of the house ASAP and call a professional plumber for help.
Water Heater Leak
It's not uncommon for old water heaters to corrode from the inside, which eventually leads to leaks. Once a water heater gets to this state, it's only going to get worse. Turn off the water and call a 24-hour plumber if you notice water leaking around the base of your water heater. If you wait, you may end up with a flood on your hands.
When you have a plumbing problem that can't wait, call KC's 23 ½ Hour Plumbing & Air Conditioning for quick and expert repairs.
Our 24-Hour Plumbing Service
If you live in the Coachella Valley, you know that there are many plumbing contractors you can call on when you need plumbing repairs and emergency plumbing service. However, when disaster strikes, it's important that you have a plumber you can always rely on. KC's 23 ½ Hour Plumbing & Air Conditioning has served area homeowners since 1980, so you can rest assured that we have the experience to do the job right the first time.
Sometimes, you can't fix a drain clog no matter what you do, so when that happens, contact us for our superior and effective drain cleaning.
Quality Residential Plumbing Services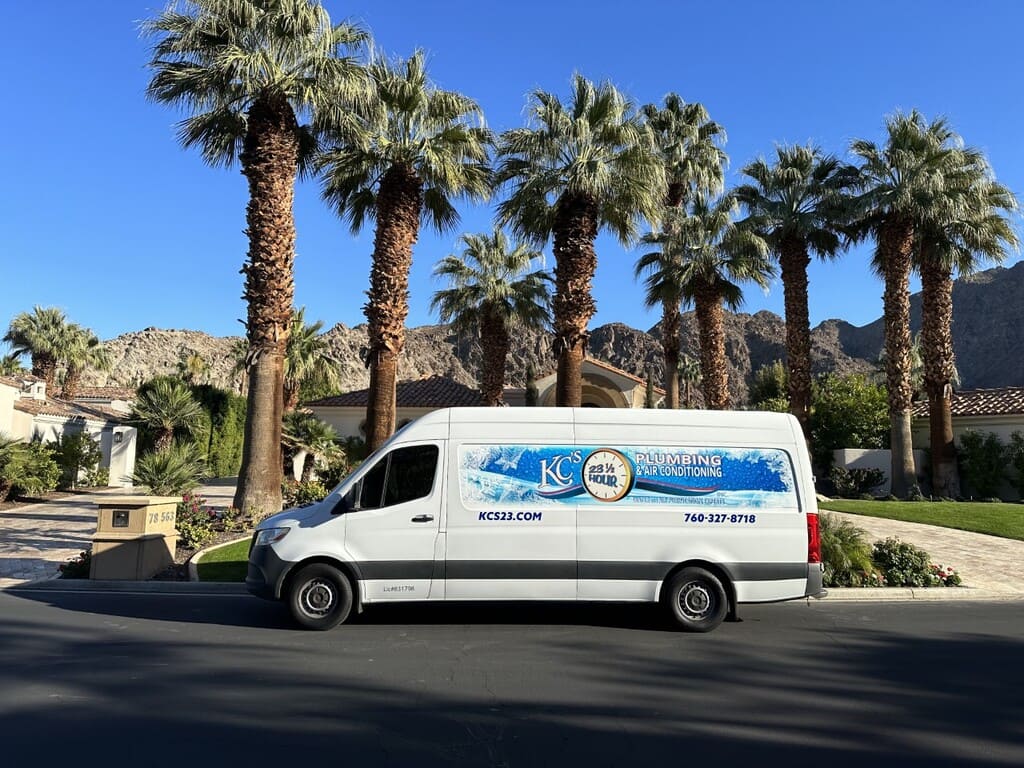 Besides offers 24/7 emergency services, our plumbers in Palm Desert and Indio County provide full-service plumbing solutions for all types of plumbing problems, including:
PEX Pipe Repairs
Sewer Systems
Leak Repair
Repiping Services
Sump Pump Repair
Water Cleanup
Tankless Water Heaters
Tank-Type Hot Water Heaters
Sewer and Drain Cleaning
Home Plumbing Water Pressure Issues
Our plumbing service technicians are licensed and insured and have the experience to tackle any plumbing problem, no matter how big or small.
About Us
Not only does KC's 23 ½ Hour Plumbing & Air Conditioning offer rapid 24-hour emergency plumbing in Palm Springs and the surrounding area, but we do it without charging after-hours fees like other plumbing contractors.