At KC's 23 ½ Hour Plumbing & Air Conditioning, our Desert Hot Springs plumbing technicians have extensive training and experience in troubleshooting plumbing problems. They undergo ongoing training to stay up-to-date on the latest technologies so you can rest assured you're getting work that's done right the first time. Call 760-327-8718 when you need an experienced 24-hour plumber.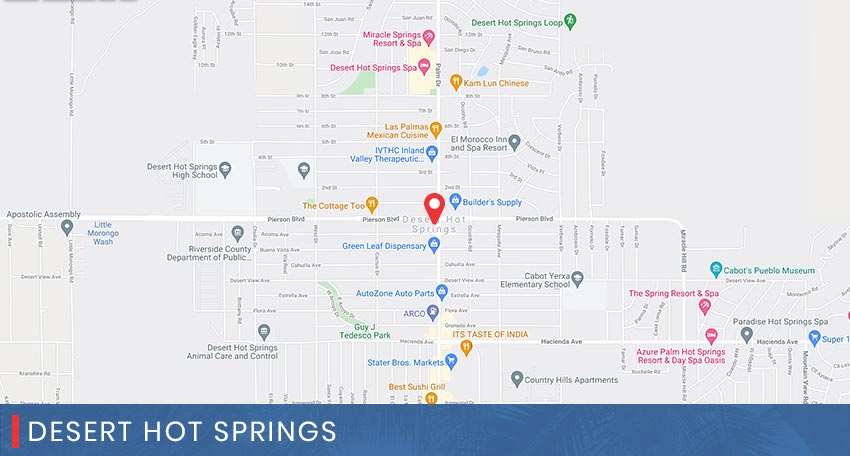 If you want to know more, read our story on our about us page.
What's Considered a Plumbing Emergency?
Imagine you're settling in for the weekend or you're expecting guests in a few hours and one of your pipes bursts and now you have water flooding the house. While there's never a convenient time for a plumbing problem to pop up, sometimes, time is of the essence and you need help now. While not every plumbing problem warrants a call to a 24-hour plumber, here are the most common situations where it's best to get immediate help.
Overflowing toilet
Stopped up sink drain
Burst pipes or other water leaks
Sump pump failure
Water heater failure
Gas leaks
Unless you've experienced a major plumbing problem before, you may not know what to do when something catastrophic happens. The first thing to remember is to not panic. If you have a leak, shut off the water at the main shutoff valve and do all that you can to contain the water to prevent further damage.
Also, open all of your spigots and faucets to drain out any remaining water.
Lastly, call a professional plumbing contractor for prompt plumbing repair.
Is Your Water Heater Trying To Tell You It's Failing?
If you're like most homeowners, then you don't give your water heater a second thought until it stops producing hot water altogether. Sudden water heater failure is rare, and in most situations, the typical water heater gives off warning signs that tell you it's in bad shape.
By getting to know these warning signs, you can call a plumber for repairs or start planning on replacing the system before it gives out. Here are the most common signs that your water heater is ready to go.
Unusual Noises
As water heaters get older, it's common for sediment to build up in the tank, which can cause the heater to give off strange noises like popping, gurgling, or banging. Your water heater should run silently, so when it starts making weird sounds, it's best to call for an inspection.
Cloudy or Muddy Water
Another sign that your water heater is giving out is discolored water. When your water heater gets old, the metal tank begins to rust, with bits settling at the bottom of the tank. Eventually, you'll get murky or rusty water coming out from your hot water spigot.
Age
Even if your water heater seems to be working fine, keep in mind that the typical water heater lasts about 15 years. And while you may be able to squeeze a few more years out of it with proper maintenance, once it reaches advanced age, it's time to plan on replacing it.
Frequent Repairs
As your water heater ages, it requires more parts and repairs to keep it going. If you find that the frequency of your water heater repairs is increasing, you're better off spending that repair money on a new system.
Short-Lived Hot Water
Do you find there's a mad rush among your family members to get into the shower first before the hot water runs out? If you're used to having adequate hot water, but now there doesn't seem to be enough to go around, your water heater may not be able to keep up anymore because of sediment buildup or a failed heating element.
The best way to keep your water heater running efficiently and to increase its lifespan as long as possible, call a plumbing contractor and ask about their water heater maintenance plans.
We have financing optionsto help you with expensive repairs and new system installations.
Is a Tankless Water Heater Right For You?
If you've thought about an on-demand or tankless water heater, but don't know if it's the right fit for your family, here are some things to consider.
Tankless water heaters take up less space than tank-style water heaters, which make them ideal for smaller homes and apartments or for homeowners who want to maximize their living space.
If you've ever gotten frustrated because you've run out of hot water when you need it most, then a tankless water heater may be the solution, because they provide a continuous stream of hot water for as long as you need it.
Another advantage to tankless water heaters is their energy efficiency. Unlike tank-style water heaters that lose heat through the tank walls, tankless water heaters heat water instantly as it comes in on an as-needed basis, so there's little loss of energy.
Lastly, while tankless water heaters cost more to install, they last longer than their tank-style counterparts. How much longer? Well, depending on your usage and maintenance schedule, a tankless water heater can last up to 10 years longer than traditional water heaters.
Your subscription is not active
Please visit the admin site to re-activate your subscription