Since opening our doors in 1978, KC's 23 ½ Hour Plumbing & Air Conditioning has become the area's go-to plumbing company for countless residents in the Coachella Valley and beyond.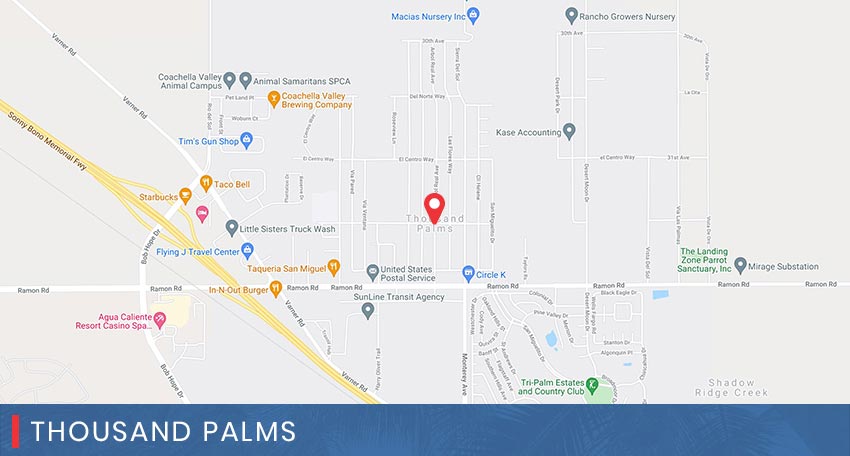 Contact us online or call us at 760-327-8718.
When Should You Call for Emergency Plumbing Repair
Sometimes it's challenging to know when you should call for emergency plumbing repair or when it's okay to wait to schedule service. However, here are the most common situations where calling for help now is
Not every plumbing problem requires a call for immediate help, but sometimes, waiting means risking severe property damage and expensive repairs. Here are the situations where you should call for a 24-hour plumber now instead of waiting for an appointment.
Water Leaks
Although not every water leak should be treated as a plumbing emergency, it's a problem that's not to be ignored. When water leaks into the house, it can cause structural damage and the growth of mold and mildew. If you have a water leak, it's better to err on the side of caution and call for help now instead of putting it off.
No Water Pressure
Sometimes, losing water pressure is caused by an issue with your water supplier or it could be a break in the city's main water line. However
Many issues can cause a reduction in water pressure. Sometimes the problem is with your water supplier, while other times it's because of a break in a city water line. However, if you experience reduced water pressure for more than a few days, the problem probably lies within your plumbing system.
Overflowing Toilet
Overflowing toilets can cause a huge mess in the house, not to mention the potential for waste to back up into your home. If you have a toilet that won't flush, call for a professional plumber ASAP.
Clogged Drains
You might not think that a clogged drain requires immediate repair, but if you have water or raw sewage backing up into the house, it's not something you should ignore. If you have persistent clogs, you run the risk of pressure building up in your plumbing, which can cause leaks and breaks.
Water Heater Failure
Being without hot water can be either an inconvenience or an emergency depending on the situation. If your water heater fails, and you're facing days without hot water, call for emergency water heater repair now instead of waiting.
Backed Up Sewage
Sewage backing up in the house doesn't just bring foul odors, it brings bacteria and other pathogens that can make you and your family members sick.
Signs That Your Water Heater is Failing
If you're like most Coachella Valley homeowners, then you probably don't think about your water heater until there's a problem. And, unfortunately, it's usually too late to save the system and it requires replacement. However, you can avoid costly water heater replacement if you pay attention to the signs that your system is failing and calling a professional heating contractor for repairs now. Here are the most common signs that your water heater is in trouble.
Inconsistent Water Temperature
If you start noticing that the water temperature coming out of the hot water tap changes from day-to-day, it could mean that a heating element is failing or that you have a problem with sediment buildup. Both of these issues are relatively easy to fix if you catch them early.
Strange Noises
As sediment builds up in your water heater's tank, it can cause the system to make odd noises like popping, banging, or gurgling. Typically, flushing out the sediment fixes this issue.
Foul Tasting Water
When water has a metallic taste, or if it's discolored, it could mean that the water heater is corroding. Although you can take measures to slow this process, once rust sets in, it's time to plan on replacing your water heater soon.
If you notice any of the above signs or your water heater is doing anything else out of the ordinary, call KC's 23 ½ Hour Plumbing & Air Conditioning and ask about our water heater repair service before the problem worsens.
We know how expensive some repairs and installations can be, which is why we offer many financing options to make it easier for working families.
Why Professional Drain Cleaning is Necessary
If you're like most homeowners, you've probably never thought about calling a professional plumber to clean your drains, but this service comes with many benefits over using chemical drain cleaners to unclog your drains, and here are just a few.
Reduces Major Clogs
Your plumbing system is complex, and it often takes the help of a professional to keep it all in good working condition. Regular drain cleaning is good preventative maintenance and keeps your pipes and drains in like-new condition for better performance and increased longevity.
Eliminates Odors
Do you ever notice foul odors coming out of your drains, especially in the kitchen? That's because of all of the food, grease, and other organic material that gets trapped in there over time. If your drains stink, you can be sure there's also bacteria present, which can lead to health problems. Routine drain cleaning eliminates the odors and creates a healthier environment.
Your subscription is not active
Please visit the admin site to re-activate your subscription