Your HVAC system is a significant home investment that is built to deliver reliable service for many years. However, no matter how well-built this system is, it will eventually fail. Whether you need a tune-up, repair, or new HVAC installation, KC's 23 ½ Hour Plumbing & Air Conditioning has over 40 years of providing award-winning HVAC service in the Coachella Valley. Contact us today at 760-327-8718.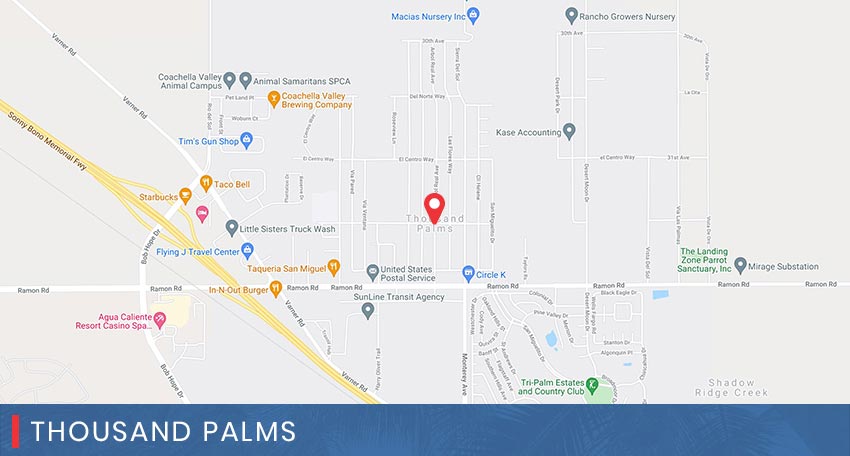 We're a locally owned company that puts your satisfaction above profits. Check out our online reviews to find out what others are saying about our work.
Emergency HVAC Service Throughout the Coachella Valley
When your air conditioner fails during the dog days of summer, it's not only uncomfortable, and it can put vulnerable family members at risk if the temperature climbs too high.
Unlike other home repairs, air conditioner repair is best left to trained professionals because it can be a challenge to diagnose the problem correctly, and many repairs require knowledge that the average homeowner lacks.
Our emergency repair services are available to investigate and repair:
Unusual noises like popping, grinding or squealing
No cold air coming from the unit
Weak airflow
Electrical issues like breaker trips and flickering lights
Rapid air conditioner cycling
Ice forming on the coils
Foul odors coming out of the vents
You can count on KC's 23 ½ Hour Plumbing & Air Conditioning when you need emergency heating or AC repair. We have nearly 40 years of experience and service in all makes and models.
Air Conditioner Maintenance is a Necessity You Shouldn't Ignore
Many Thousand Palms homeowners ignore their air conditioners and trust them to work year after year without incident. However, your air conditioner is a complex machine, and like all complex machines, it requires routine maintenance to keep it running efficiently and to extend its lifespan.
While air conditioner maintenance is a chore, it's one that's easy and inexpensive to do. Besides keeping your system running at optimum efficiency, here are a few of the other essential benefits of regular air conditioner maintenance.
Better Air Quality
By keeping your air conditioner clean, you ensure that you get the best indoor air quality possible. If you have family members with allergies or other respiratory problems, keeping your system clean goes a long way to their good health.
Lower Energy Bills
When your air conditioner runs efficiently, it uses less energy, which means you pay less on your energy bills every month. Also, improved efficiency also means a more comfortable environment and less wear and tear on the system.
Extended System Lifespan
Lastly, as mentioned, your air conditioner is a significant expense that you'll want to hang onto for as long as possible. With routine maintenance and tune-ups, you ensure that your system remains in top running condition and allows you to replace worn-out parts before they can become expensive headaches down the road.