Residents throughout the Coachella Valley depend on their HVAC systems all year round to keep them comfortable, so when their systems have issues, they need an HVAC contractor that has the experience to fix them quickly and correctly. That's why KC's 23 ½ Hour Plumbing & Air Conditioning has become the area's go-to HVAC repair company. We offer superior customer service and a 100% satisfaction guarantee.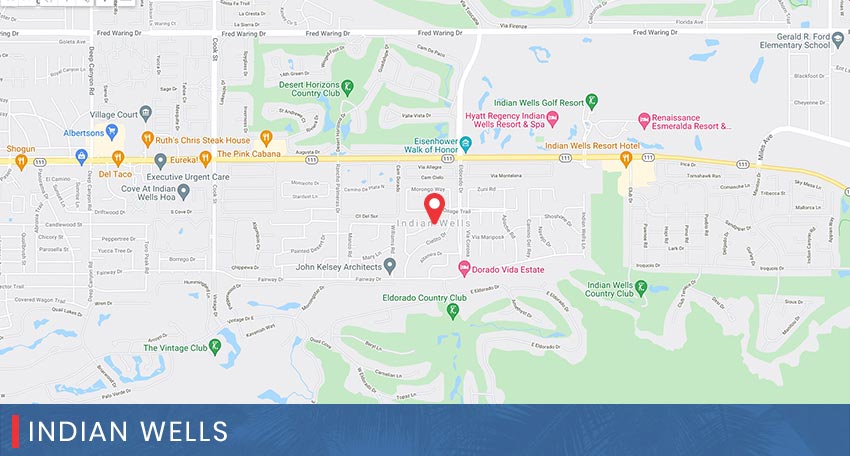 For useful heating and air conditioning tips and information, check out our blog.
Don't Ignore These Signs That Your Air Conditioner is Failing
Typically, air conditioners don't suddenly fail without warning. They often give off subtle, and sometimes not so subtle, hints that things are going in the wrong direction. If you notice any of the following signs, it could mean that your AC system is in trouble and needs repaired or replaced.
Poor Airflow
Weak airflow is one of the first signs that your air conditioner is experiencing problems. If you notice you're not getting the strong airflow you did before, check the vents and ducts for obstructions. If all seems right, it could be that your compressor is giving out.
Odd Noises
When your air conditioner suddenly starts making unusual noises like grinding, squealing, or grating, it could mean you have a loose part, or it may signal that your system is at the end of its lifespan.
Foul Odors
If you notice pungent odors coming out of your AC vents, it could mean that you have mold or mildew growing in the ductwork, which can spread pathogens and viruses throughout the house. Foul odors could also mean you have burned out wiring insulation. Both of these issues require immediate attention.
Moisture Leaks
You shouldn't find moisture around your air conditioner, but if you do, it could be due to various issues, including leaking refrigerant or a clogged condensate drain line.
No Cold Air
When your air conditioner fails to provide the cold air it once did, it could be something wrong with the thermostat or a failing air compressor. Also, check your refrigerant levels to ensure you don't have a leak.
In most cases, these problems don't warrant a call for emergency AC repair, but none of them should be ignored for long because they'll only get worse the longer they remain unchecked.
How to Maintain Your Air Conditioner for Maximum Performance
An air conditioner is one appliance few Indian Wells residents can't live without. And sudden AC failure in the middle of summer isn't just unpleasant, and it can affect the health and safety of vulnerable family members.
Fortunately, there are simple, inexpensive steps you can take to keep your air conditioner in top form and to extend its lifespan for as long as possible.
One of the most important things you can do is to clean or change your filters regularly. Dirty air filters impede airflow into the system, causing it to work harder, which costs you more money in energy bills and causes the system to wear out more quickly. Check with your user's manual to find out how often you should change your filters.
Another simple but essential task for keeping your system in good shape is to clean the coils. The coils help the refrigerant to absorb heat, and when they become dirty, they can't do their job, which means you don't get the comfort you expect.
Cleaning the condensate drain is another easy chore you can do yourself. The condensate drain is responsible for draining moisture away from the system. When the drain line becomes clogged, it impacts the system's performance and can cause water damage.
The last thing you can do is to call a professional HVAC company for annual maintenance and tune-ups. Regular maintenance conducted by a pro allows them to detect minor issues and repair them before they can grow into expensive repairs down the road. Also, your HVAC tech will inspect the system and ensure it's running at optimum efficiency.
Contact KC's 23 ½ Hour Plumbing & Air Conditioning today to find out how economical our annual AC maintenance plans can be and how they can save you from air conditioner failure in the future.
Learn more about our company on our about us page.
Indian Wells Furnace Replacement Heating Contractor
Besides offering superior air conditioner maintenance, installation, and repairs, KC's 23 ½ Hour Plumbing & Air Conditioning is also the area's go-to furnace repair and replacement company. You can count on our experienced heating technicians for all of your home heating needs.
Contact us today for a no-obligation consultation, and one of our professionals will review your system and discuss how you can make it run more efficiently and whether or not it's time to replace it.
We'll work within your budget to ensure you get the best bang for your buck and can service any make or model of system regardless of age.
Contact us when you need
Heat pumps
Rooftop installation
Furnace installation, repair, or maintenance
Boiler service
Central AC installation