What Sewer Lines Do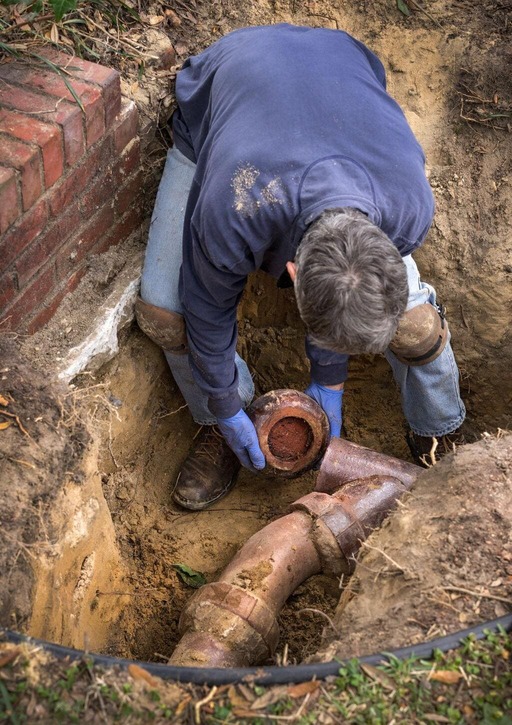 Your home's main sewer line is the main pipe that's responsible for removing water and sewage from your house, including the toilets, sinks, and bathtubs. Sewer lines need maintenance to prevent sewer backups, overflows, sewage problems, sewer blockages, tree root obstructions, odor problems, sewer leaks, and other plumbing problems. Regular sewer line maintenance also helps increase the longevity of sewer pipes and prevents potentially expensive sewage system issues.
While many homeowners can fix everyday plumbing problems by themselves, sewer line repair is best left to the professionals like KC's 23 ½ Hour Plumbing & Air Conditioning. Founded in 1978, we quickly became the area's go-to plumber for countless residents and businesses throughout the Coachella Valley.
Whether it's sewer main repair or a sewer pipe replacement, you can count on us and our highly trained professionals to give you work that's 100% guaranteed.
At KC's 23 ½ Hour Plumbing & Air Conditioning, we'll never leave you hanging when you have a plumbing emergency. Our emergency services are available 24/7 at no additional charge.
Do You Need Sewer Pipe Replacement? Here Are the Signs That Say You Do!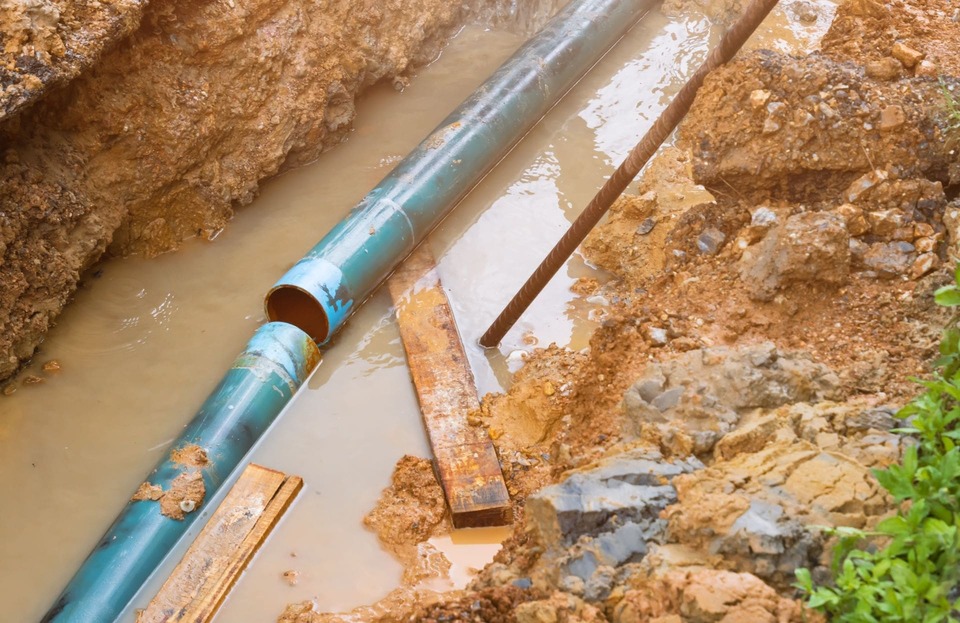 If you're like most Palm Springs homeowners, you never think about your plumbing system, especially your main sewer line, until there's a problem. However, sometimes when the problem lies in the main drainage line, it can be challenging to detect.
Here are the most common signs that your plumbing issue may reside in your main sewer pipe:
Slow or Clogged Drains: If these problems persist after drain cleaning plumbing service, it indicates a drainage issue in the sewer line.
Inconsistent Water Levels in Your Toilets: If you notice that one day the water level in your toilet is full and the next day it's nearly empty, it should raise an eyebrow because it's not normal. Inconsistent water levels in your toilets signify that you may have a backup in your main sewer line.
Increase in Rodent Presence: Do you have a sudden infestation of rodents or insects around your house? If so, it could be that you have a break in the sewage pipe, which is attractive to these kinds of pests.
Foul Odors: Foul smells and odors of raw sewage in the yard or throughout the house is never a good sign. Chances are the problem is in your main sewer pipe.
Wet Spots or Pooling Water in the Yard: When underground sewer water lines leak, the water has nowhere to go but up. So, if you suddenly notice that you have constant wet spots or water pooling in the yard or overly lush patches on your lawn, it's a good chance you have a leak in your main sewer line and need sewer repair.
Gurgling Sounds in Plumbing Fixtures: When you flush your toilet or drain your bathtub, do you hear an unusual gurgling noise coming from the drains? Then it's time to call a plumber for help because the issue probably lies in your main sewer pipe.
Sewage Backups or Overflows: If sewage water and raw sewage are backing up into shower, tub, sink, and toilet drains, there is a sewer line problem, such as a broken sewer pipe.
Common Causes of Sewer Line Problems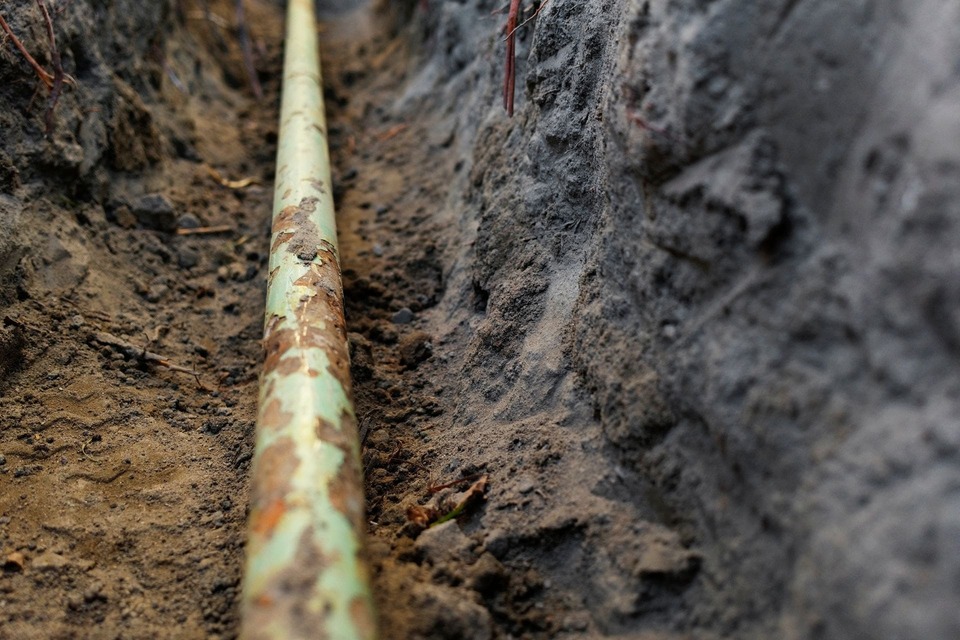 Tree Root Infiltration: Tree roots can clog sewer lines as they grow and expand in search of moisture and nutrients.
Structural Deterioration: The sewer line's material may break down over time, leading to cracks, corrosion, and leaks.
Poor Design and Installation: Poor design and installation can lead to sewer lines being too shallow, improperly joined, or not adequately sized or graded.
Improperly Flushed Items: People flushing large items such as diapers, sanitary napkins, and wipes can cause a blockage in the sewer line.
Grease and Other Contaminants: Fat, oil, grease, and other contaminants can build up inside the pipes and lead to clogs.
Collapsed or Offset Pipes: Sewer lines can collapse or shift due to groundwater pressure, soil erosion, or damage from roots or construction.
Sewer Line Repair Options
Our plumbers in Palm Desert and the Coachella Valley area offer several sewer line repair options after evaluating and determining the cause of your sewer problems, including:
Trenchless Sewer Repair
Pipe Lining/Pipe Bursting
Sewer Line Repiping
Complete Sewer Line Replacement
Leak Detection
When's the Best Time for Sewer Pipe Replacement?
The typical sewer line is designed to last and provide efficient service for years; however, because this pipe works day and night to remove wastewater from your home, it becomes prone to blockages and wear and tear.
Replacing a sewer line isn't something any homeowner relishes; it's time-consuming and expensive, and it may involve excavating your beautiful property. While most people would prefer to repair the trouble spot, sometimes a repair is the better or necessary option.
The first thing to consider is the age of your sewer pipe. They typically begin failing once they're nearing the end of their lifespan. A house built 50+ years ago is more likely to need sewer line replacement instead of a repair because, at that advanced age, you'll have to deal with continuing problems as the pipe gets older.
Another thing to ask yourself is if you're dealing with persistent problems. When problems continue to arise in your main sewer line, it's a sign that you're better off spending the money to replace it instead of continuing to throw money away to keep it going another year or two.
The quality of the construction also plays a significant role in whether to replace your sewer line or not. Although it's hoped that the sewer line in your home was installed by competent professionals who did A+ work, the truth is that sometimes contractors cut corners or use inexperienced labor to save a few bucks. If, after a thorough inspection of your sewage pipe, it's determined that it was installed with substandard workmanship, it's worth having the pipe replaced by highly trained professionals that guarantee their work.
The best way to determine the health of your main sewer line is with a thorough inspection from a professional plumbing company. Contact KC's 23 ½ Hour Plumbing & Air Conditioning and ask about our sewer camera inspection service.
About KC's 23 ½ Hour Plumbing & Air Conditioning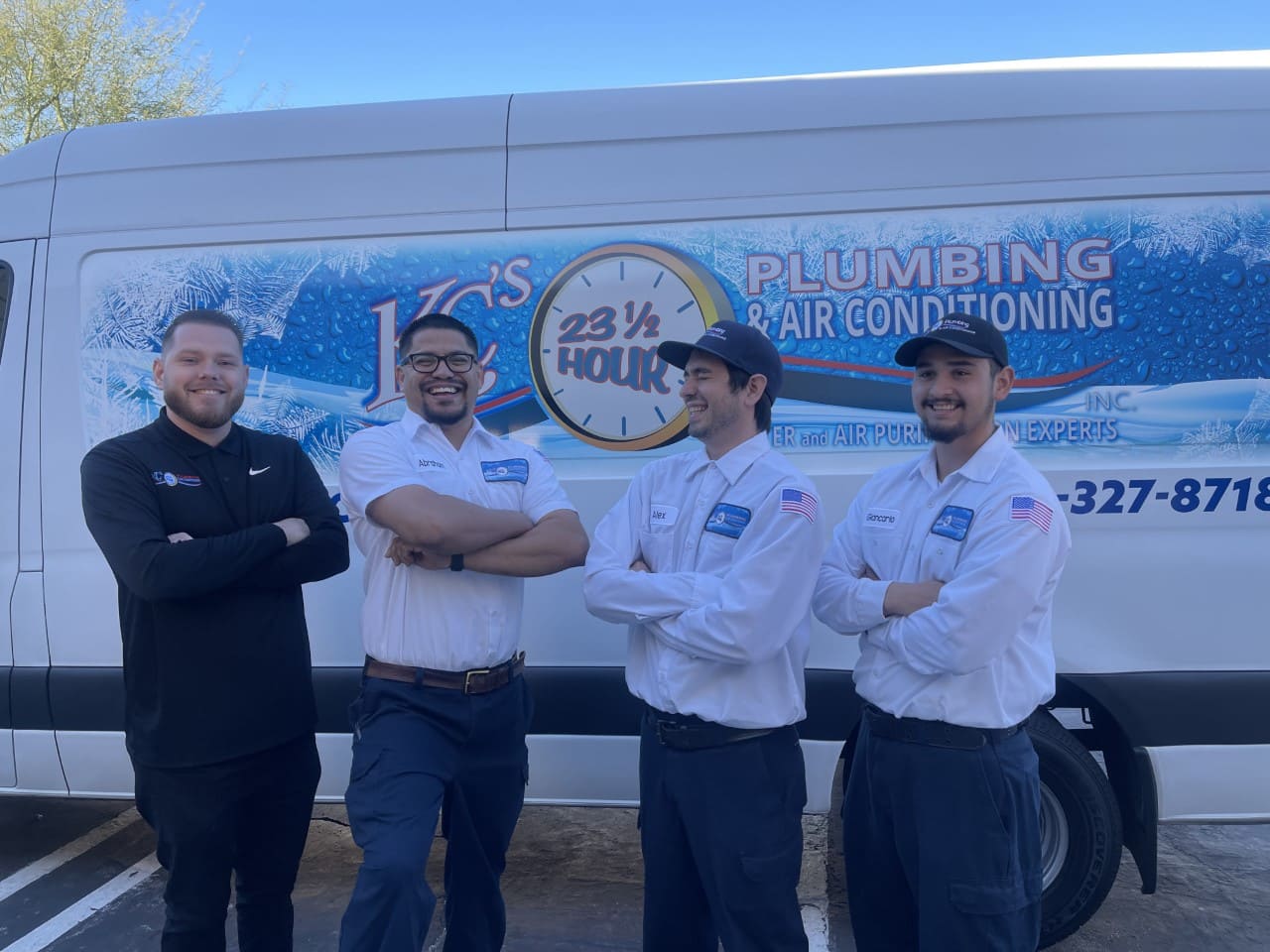 While other plumbing contractors may treat you like another paycheck, we here at KC's 23 ½ Hour Plumbing & Air Conditioning genuinely care about you and your property. Our plumbers in Palm Desert and Palm Spring have served residents for nearly four decades and have become the area's go-to plumbing contractor for a reason — we never provide service that is anything less than excellent, and we guarantee your satisfaction 100%.
Here are just a few of the advantages you get when working with us:
Our technicians are friendly and respectful of your property.
We go out of our way to treat you like family and feel comfortable about the work we're doing.
We make sure to provide you with plenty of options to solve your plumbing problems.
We never go into your home looking for things that are wrong so we can sell you more products or services.
We're available 24/7 when emergency plumbing situations crop up.
Contact us today at 760-327-8718 when you need main sewer line repair or replacement.