3 Tips to Help Homeowners Lower the Electric Bill This Holiday Season
When the holidays roll around, everyone starts figuring out different ways to save money so they can buy the things they want for their loved ones. The holidays are always seen as a time of year to spend money, so many people don't realize that they could save a ton of money every year on their energy bill. Homeowners could use all of this saved money toward buying presents for their loved ones!  
Continue reading to learn three energy and money-saving tips every homeowner should know. 
Switch to a Programmable Thermostat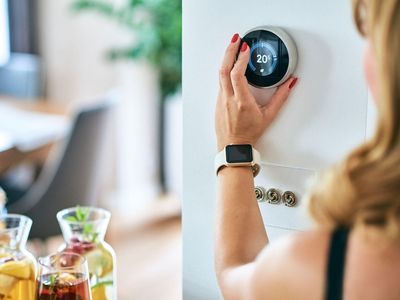 There are new thermostats on the market that are revolutionizing the modern home and the HVAC industry. Whether it's called a smart thermostat, wifi thermostat, or programmable thermostat, they are all essentially the same thing. However, there are different price point options, so smart thermostats are more readily accessible for all income levels. 
Here are a few features they can offer: 
Whether it is done via an app on a smartphone or the thermostat, homeowners can set up the thermostat settings to happen on a timer. 

Have motion sensor options to recognize when people are in the home or not and accommodate the temperature in the house, depending on who is there or not. 

Smart thermostats can also tell homeowners when it's time for maintenance or repairs.

They can also notify homeowners when it's time to change the air filter 

They are convenient, easy to use, and save the homeowner time, stress, and money! 
Air Filter Replacement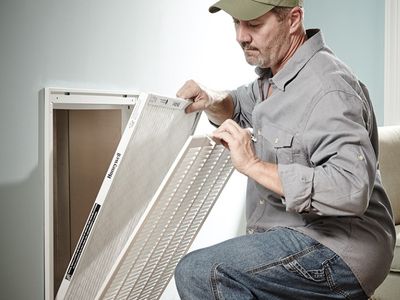 The air filter is an essential part of the HVAC system. It doesn't require much attention from the homeowner other than remembering to replace it on time. 
If homeowners remember to change air filters on time, they will notice several benefits, including: 
Better indoor air quality

Fewer illnesses and health issues

Fewer HVAC breakdowns

Fewer HVAC repairs

A longer-lasting system

A lower energy bill each month
Homeowners who live alone with no pets can typically replace their air filters once every three months. If there are multiple people/pets in the home, the air filter should be replaced more often. If homeowners are concerned about frequent air filter changes and what it does to the environment, they can look into reusable air filters! 
Professional Maintenance 
There are many benefits of regular AC and heater maintenance by a professional that many homeowners miss out on by neglecting maintenance. The truth of the matter is that routine professional maintenance ends up saving homeowners money in the long run, and here's why: 
It leads to a more efficient system all year round

It leads to lower energy bills because the system isn't overworked

It leads to fewer breakdowns and surprises

Fewer breakdowns mean less money spent on repairs and damages

It leads to a longer system lifespan, saving money on an early replacement
It's time to schedule that fall maintenance check if homeowners haven't already! 
KC's 23 ½ Hour Plumbing & Air Conditioning Saves Families Money
KC's 23 ½ Hour Plumbing & Air Conditioning has over 40 years of experience serving Palm Springs, CA, and the surrounding neighborhoods. They provide flat rate pricing, financing, and a membership plan that includes maintenance and many benefits. Call them today for AC and heating services in Palm Springs, CA.